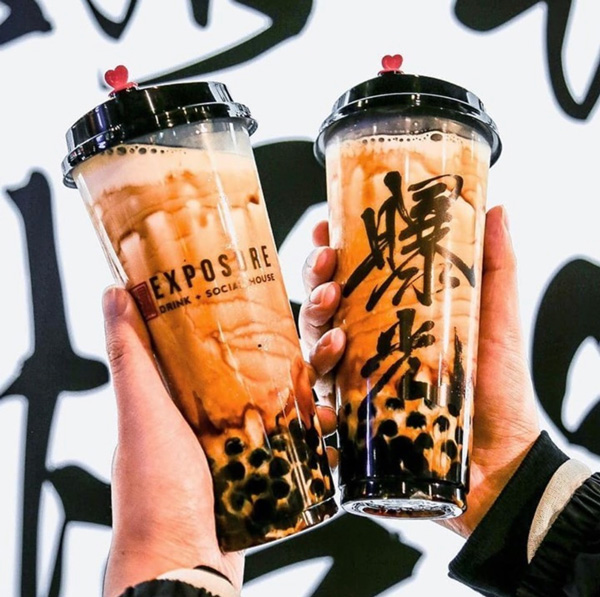 Bubble Tea with a Bold Personality
The abundance of run-of-the-mill bubble tea shops in Vancouver may have one confused that bubble tea is just a sugary beverage adored by teenagers, but Exposure Social.House proves them wrong. To begin with they use Avalon Fresh Milk for their milk tea, which accentuates a smoother texture and the wholesome feeling of real dairy products. Brown Sugar Milk is a popular beverage that most establishments serve, but Exposure's version, in the name of Devil's Fresh Milk Tea, uses Japanese Roasted Oolong Tea's aroma to balance the sharp sweetness of roasted brown sugar, turning a popular beverage into an experience that no other can match. Their delicious and satisfying Original Plum Iced Tea with Lime is perfect after a heavy dinner to ease digestion and refresh your senses. While hot beverages seem uncommon at a bubble tea shop, Exposure also offers several healthy choices that are ideal companions during the winter months, such as their Logan Ginger tea, Milk with Honey and Dates, and Saffron Hawthorn Tea, a tea that aids in blood circulation and has an exquisite and lingering aroma. Exposure's traditional Chinese decor infused with trendy elements may suggest a bold personality, but their commitment to bringing out the true essence of tea cannot be denied.
Discover more. 2022 Winners and the recommended signature dishes.