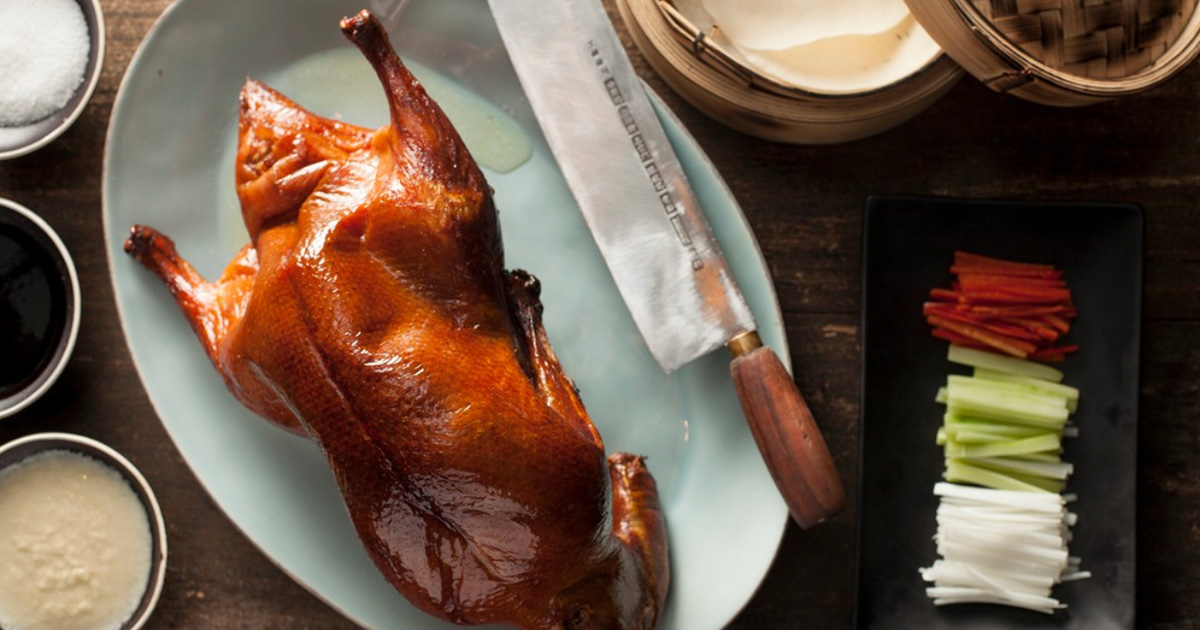 The Taste of Hong Kong Opulence
Fine dining, by definition, is not just about the food, but also the atmosphere, ambiance, and service, which distinguishes itself from other establishments that purely focus on food and nothing else. Mott 32's interior seamlessly blends lofty New York industrial style with Hong Kong opulence, imbuing the space with a sleekness and elegance that is punctuated by unexpected details. Diners, whether they are first-timers or frequent diners, are made to feel welcome every step of the way with their excellent service. Since it's the Vancouver outpost of a Hong Kong-based dining group, Mott 32's Signature Dishes are modern and metropolitan with traditional Cantonese roots, as well as influence from Beijing and Sichuan. Whether it be their Signature Smoked Black Cod, Alaskan King Crab Meat with Egg White Fried Rice in Lotus Leaf, or Hot & Sour Iberico Pork Shanghainese Soup Dumpling, the taste of Hong Kong opulence is in every bite. In such an upscale restaurant, a Cantonese gourmet delicacy is also a must-try. Not just because of the exquisite ingredients, but also because of the elaborate preparation required. Taking their Braised Whole Japanese Sea Cucumber with Oyster Sauce as an example, after dehydrating the cucumber, it needs to be carefully soaked in cool salt water for a certain period of time, then rinsed three times until all impurities are removed. Missing or mismanagement of any step in such a process will result in a dish that loses its firm but highly gelatinous texture. Aside from crowd favorites such as the Maine Lobster "Ma Po Tofu" and the Triple Cooked Black Angus Short Rib, Mott 32 offers much more to discover and enjoy.
RECOMMENDED SIGNATURE DISHES
by the judges

Alaskan King Crab Meat, Egg White Fried Rice, Lotus Leaf
Apple Wood Roasted Peking Duck
Black Cod Dumplings, Pickled Chili, Radish, XO Sauce
Hot & Sour Iberico Pork Shanghainese Soup Dumpling
Maine Lobster "Ma Po Tofu"
Mixed Seafood Fried Rice, Golden Conpoy, Black Garlic
Signature Smoked Black Cod
Stir Fried AAA Canadian Tenderloin, Bell Peppers, Asparagus
Triple Cooked Black Angus Short Rib
Wok Fried Whole Dungeness Crab with Golden Garlic, 180 Glutinous Rice, Preserved Sausage
Discover more. 2022 Winners and the recommended signature dishes.