M
A
S
T
E
R
S
F
i
n
a
l
e
. Submit your guest list.
This form is only for those who had directly confirmed reserving tables or seats with Chinese Restaurant Awards, Craig Stowe, Rae Kung or Ken Hsieh.
Before December 1, you will receive an event reminder with the table number(s) for you to inform your table guests about the check-in details. For any questions, please do not hesitate to contact Rae Kung via email rae@ChineseRestaurantAwards.com
We look forward to have you and your guests to join us to experience the finest curated Chinese dining of the year.
Wednesday, December 7, 2022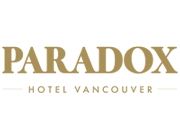 Grand Ballroom at Paradox Hotel Vancouver
1161 W Georgia St, Vancouver, BC V6E 0C6
5:30pm  tasting reception
by the Rising Star Chef of the Year
6:30pm  MASTERS commences