Timeless. Re–imagined.
2021
The unprecedented Awards Gala Dinner will invite two of the Asia's most celebrated Cantonese culinary superstars to Vancouver, namely Lee Man Sing and Mok Kit Keung, who are set to team up with Vancouver Cantonese master chef Sam Leung, Canada's Chef of the Year 2014 Chef Ned Bell and Shangri-La Vancouver Executive Chef Ken Nakano to put together a never-been-seen-before wine-pairing menu to celebrate the 2021.

Be the part of the roaring gastronomic excitement that Chinese Restaurant Awards are committed to bringing to food and wine aficionados in Vancouver!
Date of Gala: Early Summer 2021 (Date to be announced) 
Venue: The Vancouver Club. 915 W Hastings St, Vancouver, BC V6C 1C6
An exquisite performance by

For partnership and reservation, please contact the Awards President Craig Stowe +1604.612.9784 / Managing Director Rae Kung +1236.868.0998 / Aqualina Co.'s President Paulina Zhang +1778.990.5277 or contact us by filling the form.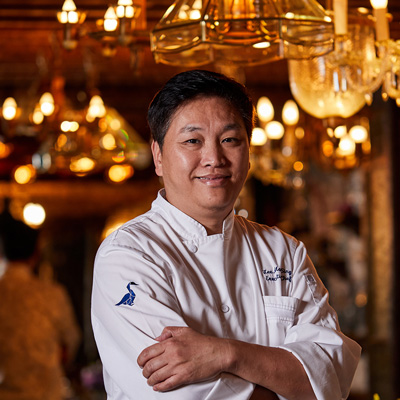 Chef Lee Man Sing
Group Executive Chinese Chef of Mott 32: Hong Kong, Singapore, Las Vegas, Vancouver
In Hong Kong, Chef Lee Man Sing has been renowned for using the the best of seasonal ingredients to create innovative dishes. With over 35 years of experience, he hasn't just served prominent dignitaries and celebrities from around the globe; he has also earned one Michelin Star by creating a gastronomic Cantonese menu for the flagship Mandarin Oriental. He currently serves as the Group Executive Chinese Chef for Mott 32, which is known for its show-stopping marriage of traditional flavours with modern presentation, while the culinary empire has been expanded in Singapore, Las Vegas, and Vancouver.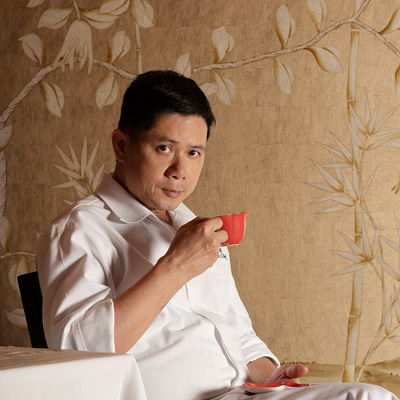 Chef Mok Kit Keung
Executive Chinese Chef, Shang Palace of Shangri-La Hotel Singapore
Culinary Director, Shang Social of Singapore Changi Airport
Chef Mok Kit Keung's wealth of international experience includes working as head chef in Singapore for 20 years, such as Raffles Hotel and Marina Bay Sands Hotel. He now serves as the Executive Chinese Chef at Shang Palace of Shangri-La Hotel Singapore. He was also invited to Vancouver for the sixth annual Chinese Restaurant Awards in 2014. Over the years, he has won many culinary accolades, such as two Michelin Stars for his achievement at the Shang Palace in Hong Kong. He has also prepared meals for King Mohammed VI of Morocco, the president of Russia and many other prominent dignitaries and celebrities from around the globe.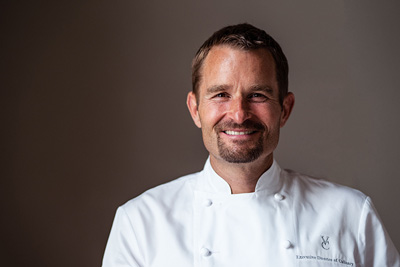 Chef Ned Bell
Executive Culinary Director of The Vancouver Club
Since 2018, Chef Ned Bell has been the Executive Culinary Director of the prestigious Vancouver Club. Prior to that, he was Vancouver Aquarium's inaugural Ocean Wise Executive Chef, a role he took on after leaving his post as Executive Chef of the Four Seasons' Yew Seafood + Bar. He is also a former Food Network Canada star, the recipient of the 2017 Global Seafood Award for Advocacy and the author of Lure: Sustainable Seafood Recipes from the West Coast (Figure 1 Publishing), which is now in its second edition.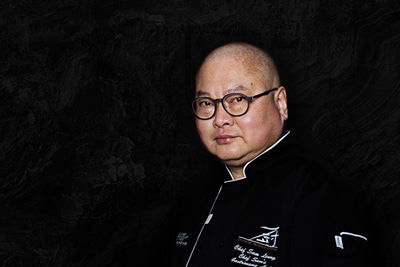 Chef Sam Leung
Culinary Director of New Fishport Seafood Bistro
Chef Sam Leung began his career in 1980 at the Guangzhou Restaurant, China. In 1985, he immigrated to Vancouver and served as the head chef at East Lake, Floata, and Dynasty Seafood Restaurant. His hard work and dedication in reinventing Cantonese dishes have been praised by both mainstream and Chinese diners. Since 2011, he has received various accolades, including six Critics' Choice Signature Dish Awards from the Chinese Restaurant Awards, as well as the title of "Chinese Master Chef" in 2017, in recognition of his decades of achievements. He currently serves as the Culinary Director at New Fishport Seafood Bistro.

Chef Ken Nakano
Executive Chef of Shangri-La Hotel, Vancouver
Since 2015, Chef Nakano has been delighting his guests at the Shangri-La Hotel by combining classical techniques with his Japanese heritage to transform the West Coast dining experience. He showcases seasonality with sophisticated, uncomplicated flavours and modern presentations. He has over 20 years of experience in top tier Vancouver hotels. His passion for sustainability has him supporting many local farmers, producers and fisherman. His dedication to special seasonal ingredients keeps him connected to the local food community.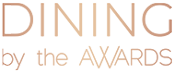 Year after year, Chinese Restaurant Awards have been introducing the best of Greater Vancouver's Chinese food to local diners and visitors. With the success of DINING by the Awards events in 2019, we believe it's time to expand the culinary horizon by inviting a culinary dream team from Hong Kong and Singapore to come to Vancouver and join our local master chefs for this unforgettable sensory experience. This dream team of internationally renowned chefs at the DINING by the Awards Gala 2021 will launch an exciting chapter for the Awards' new decade.

This exclusive dining experience also aims at creating a platform for young, aspiring chefs to explore their culinary aspirations. By inviting culinary arts students to learn from the international culinary dream team, students are encouraged to expand their culinary horizon with this unique opportunity. Partial proceeds of the gala will go to the Awards scholarship fund at Vancouver Community College Foundation.