Critics' Choice Awards 2021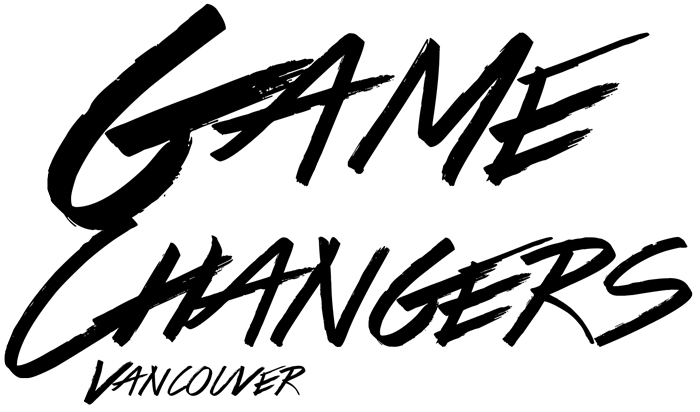 The almost two years like none before, the almost two years that lasted forever are finally drawing to a close end. With hope.

Breaking through waves of challenges, a handful of Vancouver Chinese restaurants have courageously started their businesses during the pandemic and managed to flourish. As part of Chinese Restaurant Awards' continuous effort to support the restaurant industry, 2021 Critics' Choice Awards judging chair Lee Man has exclusively chosen four outstanding Game Changers for their unique offerings and gallant vision. Exclusively supported by Canola Eat Well, the Critics' Choice Awards Game Changers are Chinese Restaurants Awards' mid-year awards to honour these four restaurants' culinary excellence and great perseverance, as well as to officially kick off the season for 2021 Critics' Choice Awards.
The four winners of Critics' Choice Awards Game Changer will be invited to receive this unique recognition at the 2021 Chinese Restaurant Awards ceremony at the Vancouver Club, which will be announced in the fall.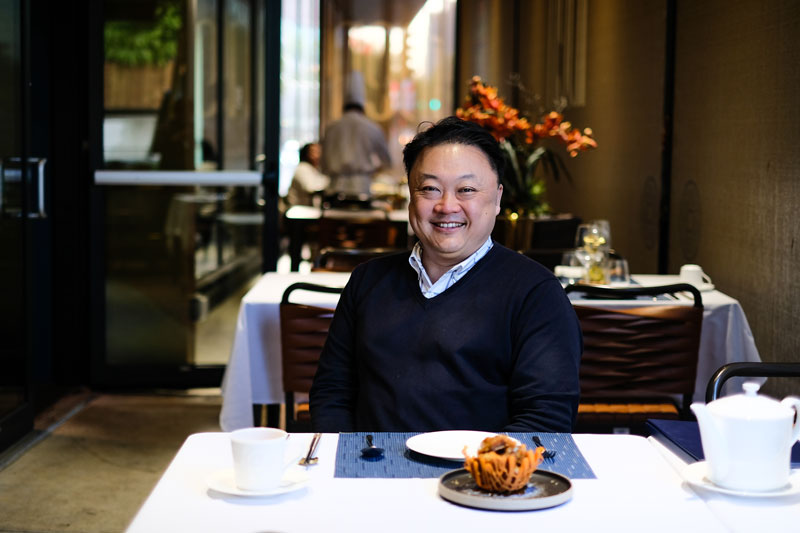 Game Changers exclusively selected by
Lee Man Judging Chair
Born in Hong Kong and raised in Vancouver, Lee Man is a local food writer with a particular passion for Chinese and Asian cuisine. Lee is a regular contributor to Vancouver Magazine and Montecristo Magazine. Lee's work has also been featured in Wine Access, Northwest Best Places, Time Out and Eat Magazine. BLOG   |  Instagram
The Four Award Winning Game Changers
Lee Man's comments
Chef's Choice Chinese Cuisine
Opened in January 2021
955 W Broadway, Vancouver, BC V5Z 1K3
Reserve to experience  604.558.1198

In times of distress, food is certainly a source of comfort – but the COVID pandemic seemed to call for a whole new level of support. Chef's Choice produces classic dishes from Hong Kong and Guangdong that even diners of the post World War II generation may not have seen in decades, such as Gold Coin Roasted Chicken, made with fatty pieces of pork jowl sandwiched between slices of chicken livers and, then, barbecued in the classic Cantonese style; the Steamed Thousand Layer Cake is properly made with custard, candied winter melon bits, and salted duck egg yolks. The gorgeously crisp skinned chicken pressed with sticky rice is another dish not to be missed. Everything is executed to exact standards that reflects the tasteful memories diners carried deep in their hearts. The response was immediate and passionate – flavours that can transport diners back to the simpler and happier times of their childhood. The kitchen has drawn on Vancouver's insanely rich talent pool of old school Hong Kong trained chefs from Chef Tony, Mott32, and Grand Honour restaurants – filling an emotional void that nobody really thought about during the pandemic; a chef's desire to express their love of food and hospitality through craftsmanship learned over a lifetime of hard work. And that's a beautiful thing.

iDen & Quan Ju De
Opened in February 2020
2808 Cambie St, Vancouver, BC V5Z 2V5
Reserve to experience  236.477.7777

If there is such a thing as an aspirational national dish for China, it would be Peking Duck. With its rich history as an Imperial delicacy reflecting the cultural ideals of pastoral abundance – no special occasion Chinese meal is truly complete without one. Quan Ju De is regarded by many as the absolute standard bearer of Peking Duck – a responsibility that, despite opening right at the start of the pandemic lockdowns, the team in Vancouver takes very seriously. Despite the economic uncertainty and the huge upfront investments, Quan Ju De has never strayed from its vision of being the global ambassador of the finest Chinese food to Vancouver. Top tier chefs were brought in from Beijing to oversee the build out of the kitchen, training of the cooking brigade, and sourcing of the best local duck. The attention to detail is superlative, with beautiful knifework, bright vibrant flavours, and cleanly effortless execution. The ducks are incredibly delicious, cooked to order and carved tableside – the crackling burnished skin and richly delectable flesh served on gossamer light crepes. Delicious!

Old Bird
Opened in January 2020
3950 Main St, Vancouver, BC V5V 3P2
Reserve to experience  604.873.1172

With its gorgeous interiors – walls flanked with modern Chinese posters and oversized red lanterns – Old Bird reflects an urbane sophistication that one could find in Old Shanghai's side streets, Hong Kong's SoHo District or Tapei's glittering Xinyi District. And while most Chinese restaurants in Vancouver are focused on serving boisterous families, Chinese dining culture also has a rich history of carousing with alcohol-friendly dishes in darkly lit spaces for serious conversations. The drinks here are inflected with Asian notes that don't shy away from bitter complexity or luxuriant exuberance. The food leans towards an easygoing late night flavour profile, but is still confidently focused and executed. The fried chicken is one of the best in the city – ridiculously crispy and imbued with the sandy savouriness of salted egg yolks. The house fried rice changes regularly – but a recent version featured the fried tofu puffs anchored by the tannic savouriness of preserved olive leaves. And if they have it, grab one of their Hong Kong panne cotta, which is pure Horlicks nostalgia. The fact that Old Bird is still around after a year of Covid related stops and starts is more than a minor miracle. I really love Sophia Lin's inclusive sense of modern hospitality – one that expresses confidence borne from an ancient food culture that is deep enough to incorporate progressive values. Reflecting a distinctly Vancouver point of view while not losing its sense of self.

Uncle's Snack Shop
Opened in March 2021
8180 Westminster Highway, Richmond, BC V6X 3Y2
Contact number  604.270.6188

The food at Uncle's Snack Shop is just the shot of exuberant joyfulness we need as the lockdowns hopefully start easing for good. The sense of youthful playfulness and energy is underscored with sharp cooking, well thought out flavours, and a deep knowledge of traditional Asian techniques. The Uncle Kev's OG Chicken Sandy is dressed in a warmly balanced ginger scallion sauce that would not be out of place at the best Hong Kong barbecue shops. The Chicken Skin Chickarron is an immediately addicting mix of crunch, heat, and sweetness but somehow steers away from sickly greasy overindulgence. The Pom Pomelo Salad brings vivid freshness and brightness with citrussy pomelo pieces, crunchy jicama, gorgeously bright mint and hits of hot and sour tamarind. This food is way beyond Instagram click bait with a kitchen focused on all the right details. Both components of a recent staff meal dish – Bolognese sauce over rice were absolutely perfect – a deeply savoury slow cooked sauce full of rounded meatiness and jasmine rice steamed to a faultlessly toothsome texture. With dishes that are deeply thrilling and comforting at the same time – Uncle's Snack Shop shows that a new generation of fearless restaurateurs and chefs are more than ready for the future.