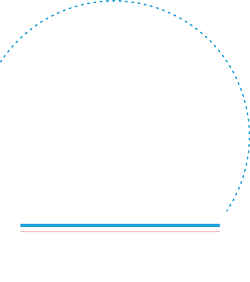 #TasteHKG Ambassador revealed
Chinese Restaurant Awards' latest inspirational campaign
HKG means Hong Kong. Co-presented with the Hong Kong Tourism Board (HKTB), TasteHKG is the first contest that offers Canadian social media influencers the rare opportunity to meet the new visionaries of Chinese cuisine outside of Canada and to discover Hong Kong through a five-day trip with exclusive insider tastings and tours. The goal is to find an ambassador who is an avid cultural explorer with a passion for discovering the nuances of regional Chinese cuisine and Hong Kong's latest dining trends. The winner will share his or her experience online, connecting food and travel enthusiasts in Canada with a unique gastronomic odyssey.
#TasteHKG Odyssey completed: Watch the highlight reel by the ambassador Emma Choo | Follow her youtube channel
Bravos to all the Seven #TasteHKG Finalists

Watch some finalists' reviews on outstanding Chinese/Taiwanese restaurants in Canada. Learn about their passion to Chinese/Taiwanese cuisine! Please note that the final decision on the list of finalists was made based on the core 4 elements: 1/ passion to Chinese/Taiwanese cuisine, 2/ social media network's follower number requirement 3/ video submission (Quality and video duration are not the top consideration. The core consideration on the video submission is on how it has expressed the passion to join the contest, the passion to Chinese/Taiwanese cuisine, and/or the reviews of the outstanding Chinese/Taiwanese restaurant in Canada.)  4/ have an open-mind to explore Hong Kong. For any question, please contact the Awards.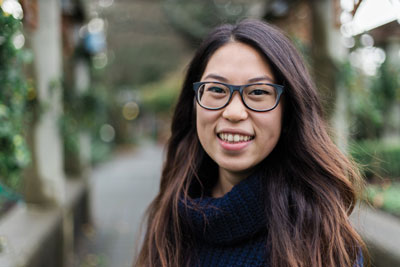 Born and raised in Vancouver, Emma Choo was blessed to Grow up in a family that has fostered her love for food. She grew up going on annual fishing trips on the West Coast and tasting the freshest of seafood. Her passion for Chinese cuisine has been greatly influenced by her Chinese ethnicity, upbringing in Vancouver, and her travels to Asia. Emma is a curious epicurean who loves going on food adventures to find hole-in-the-wall restaurants and tasting the best of the best. Emma started Vancouver Foodie on Instagram back in 2013 to combine her two passions: food and photography. Over the years, she has attracted over 29K followers on Instagram. She is currently finishing her last semester at UBC studying sociology and law and society. After graduation, she hopes to bring Vancouver Foodie to new heights and beyond the Instagram world, such as starting her first YouTube channel!
Emma Choo, Vancouver
Ambassador!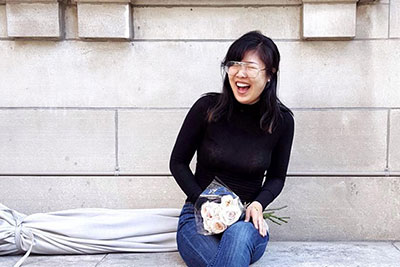 In the after hours of a school day at York University, Grace keeps busy with producing digital content and planning events such as the TOFoodFest. As an influencer on Instagram, Grace collaborated with companies including LG, JustEAT and more. Her passion for food and digital media led her to starting a strategy consulting company to help restaurants rebrand and receive the exposure they deserve. Grace's double life also has creative outlets: she produces travel films and discovers hidden gems in the city. If you need a recommendation on where to grab a bite, she's your gal! Checkout her feed @Phone.Eats.First.
Grace Pan, Toronto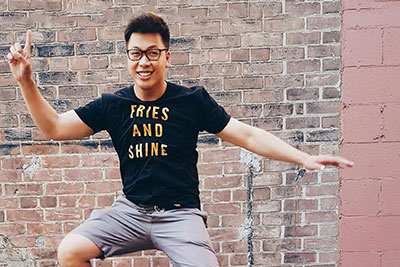 My name is Hubert Leung. I'm a food blogger from Toronto with a passion for food, especially chinese food. I started my blog in 2009 (8+ years ago) and haven't looked back. I cover food news, restaurants, events in Toronto and around the world in my travels. I'm always exploring and looking for good food and fun. I truly love eating, and eating lots (I once ate and completed the 72 ounce steak challenge in under one hour- check it out on my blog). I was born in Toronto, but my parents are from Hong Kong. For me, Hong Kong food is the perfect combination of western and Asian flavours. My goal is to connect people through the love of food. I also work full time as a Physiotherapist at my clinic in Toronto.
I continue to contribute and publish on my blog, but I also have a big presence on social media (Instagram, Snapchat, Facebook, Twitter). I'm obsessed with social media, especially Instagram and Snapchat. I would love to use this opportunity to show the world how amazing Hong Kong is!
Hubert Leung, Toronto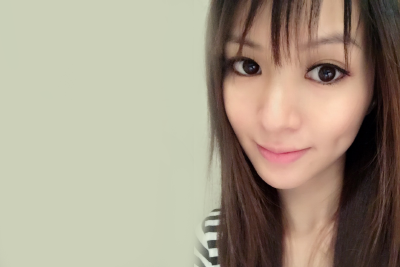 Melly was born in Hong Kong and raised in Vancouver. She has always enjoyed eating good food, making good food and sharing good food with her loved ones. After a couple years in a corporate career, she realized her passion was for food and left her office job to go back to school to complete a baking diploma.
Her family has been an advocate of searching for delicious Chinese restaurants around vancouver for years. After giving birth to two energetic boys, she hasn't had the opportunity to enjoy travelling.
Social media became a great way to relief stress after becoming a mom. At any chance there's a couple hours of free time, she'd go snap foodie photos! When up in the middle of the night, she'd reply messages on Instagram. A repetition of this over two years has grown her followers from a few thousand, to now over 35 thousand to share her love for food!
Despite her love for Chinese food, due to current family dynamics, there hasn't been an opportunity to fully explore Hong Kong's food scene. It would be an honor if you can nominate Melly for this amazing trip to Hong Kong! She'd love to share this entire experience with every one in this once in a lifetime food journey.
Melly Woo, Vancouver
A digital marketer and an IT project manager by day, and food lovers all the time, my husband, Tony, and I have always been passionate about food.
Since we started dating oh.. 20 years ago (don't do the math!), food has always been the center of our relationship. It wouldn't be a stretch to say that our love for food brought us together.
Long story short, on our first date at a restaurant in Toronto, I was eyeing Tony's half-eaten plate and nervously asked him, "are you going to finish that?". I couldn't tell if he was impressed or frightened but he's still with me 20 years and 2 kids later!
We're grateful for social media platforms like Instagram that allow us to share our passion for food, while showcasing our other loves, photography and writing. Social media has opened doors for us we never thought existed and allowed us to experience food we never would have otherwise. For that, we are thankful.
As much as we love experiencing and tasting different cuisines, however, Asian food is what we always come back to. Being of Vietnamese and Chinese heritage, there is nothing like food from home.
I would absolutely love the opportunity to take our audience through a culinary journey of Hong Kong…and eat Tony's leftovers! 😉
Natalie Chung, Toronto
A dabbler and flâneuse, I am a visual storyteller with a passion for all things music, film, contemporary art, and design. I work as a marketer in the diamond industry by day and enjoy being creative and getting inspired in my spare time.
Something that inspires me greatly is travel. Exploring cities and countries that are new to me is one of my most favourite things to do, and I've been very fortunate to visit so many beautiful places around the world.
Other sources of inspiration for me take shape in the form of colours, films (particularly Wong Kar Wai's oeuvre and films like "Amélie") and friends. What inspires me shapes my outlook and creative process, and I make sure to always be on the hunt for inspiration so that my creativity does not stagnate.
Nicole Wong, Vancouver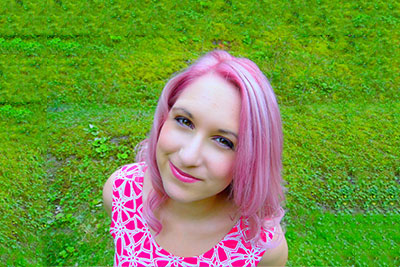 Hi, My name is Valérie Lévesque and i'm from Quebec in Canada ! I share my love for cute food art and for Asian foods on my Instagram account ( @bentodevalerie ) and on my blog www.lesbentodevalerie.com . My favorite food in Chinese cuisine is Dim Sum, for sure ! I really love the aesthetic and it would be such an amazing opportunity to learn how to cook them with my cute touch !
I'm a foodie and tasting new foods, share it on my social networks and spread the word to my friends about my amazing discoveries is my passion. Being able to visit one of my favorite cities and taste its food in an culinary odyssey… it would be just a dream come true !
I'm a bubbly kind of person ! Always positive and happy ! If I win this odyssey, I promise a lot of Instagram/Facebook live, A lot of food videos and photos and a complete blog review with many blog posts about my experience. It will be just like if you've been there with me.
I can't wait to bring you guys to this trip with me,
Thank you for your support,
Valérie Lévesque
Valerie Levesque, Saguenay

Thanks for all the votes!
Over 6,000 votes were in to support the finalists to reach their #TasteHKG dream from Feb 27 – Mar 3, 2017.
Thanks to all those who voted! Peace!
Confirmed gastronomic giants for Meet-and-Greets plus tasting at their restaurants:
Exclusive Tastings, Meet-and-Greets, and a Dim Sum Workshop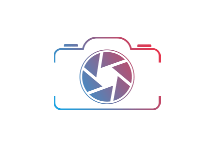 The TasteHKG ambassador will meet some of the finest award-winning Chinese chefs in Hong Kong and attend tastings at Michelin-starred restaurants and HKTB's The Best of the Best Culinary Award-winning restaurants.
The winner will also learn how to make dim sum in a workshop and have the opportunity to roam through the pulsing streets of Hong Kong by both day and night to savour the top causal eats raved about by locals.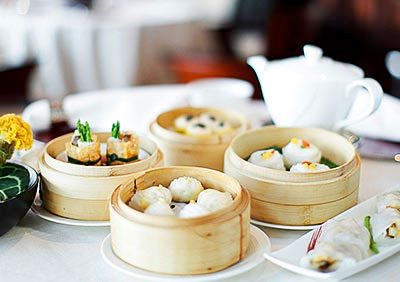 Business Class Flight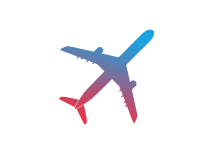 Celebrating the inaugural of its first North American route on 30 June 2017, Hong Kong Airlines is granting a special sponsorship to TasteHKG: A round-trip direct flight for the ambassador from Vancouver to Hong Kong in business-class. He or she can relax in the 180-degree lie-flat seats cabin and enjoy sumptuous meals and other premium services. It is the ultimate carefree ride to start the epicurean voyage.*
* If the winner is located outside of B.C., the organizers of the Awards will also arrange a connecting flight to Vancouver.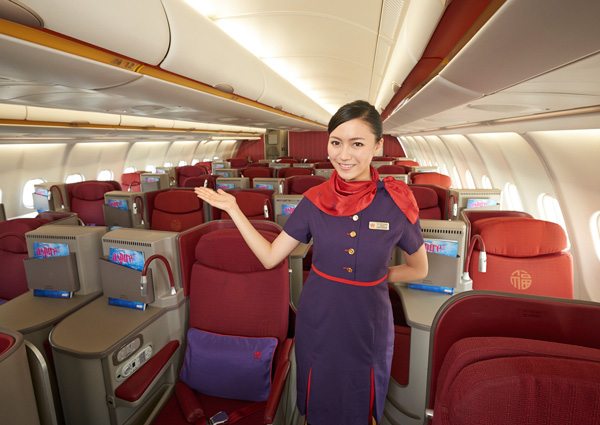 Five-Star Accommodations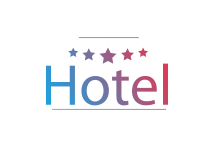 The ambassador will indulge in comfort for four nights at the five-star Kerry Hotel Hong Kong of the Shangri-La Group. Officially opening in second quarter 2017, the Kerry Hotel is the perfect waterfront urban resort in which to unwind after a full day of exploration.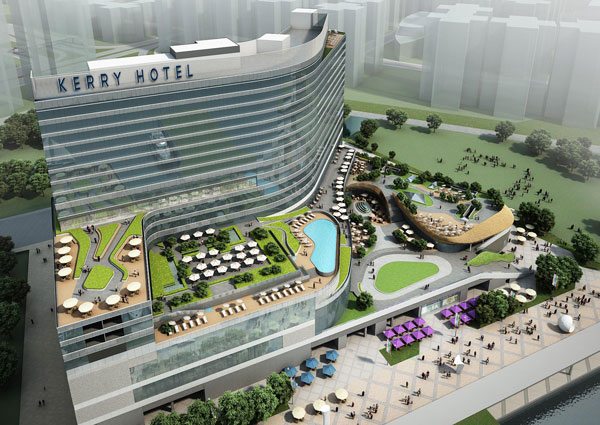 Transportation Expenses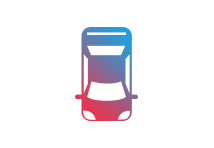 The organizers of the Awards will provide CAD $200 in cash for transportation expenses.
Cad 8,000 value of Prizes
There will be one (1) grand prize of a four night round trip for one (1) person from Vancouver to Hong Kong including connecting flights for prizewinner who is resident of other cities. Prize does not include items of a personal nature, which are the sole responsibility of the winner. The promotional value of the tour package is worth approximately Can$8,000.  Taxes*, gratuities, extension of stay, personal expenses & insurance are excluded in the prizes. Winner is solely responsible for obtaining their own travel document (i.e. passport or travel visa) in advance of departure date.
*Air ticket and hotel accommodation taxes will cost around CAD 200.
The Hong Kong trip is valid for travel from July  10  to  14 (tentatively) .
All components of the prize must be taken together and accepted as awarded. NO SUBSTITUTION OF PRIZE IS PERMITTED EXCEPT BY CHINESE RESTAURANT AWARDS AND HONG KONG TOURISM BOARD IN THEIR SOLE DISCRETION. CHINESE RESTAURANT AWARDS AND HONG KONG TOURISM BOARD RESERVE THE RIGHT TO SUBSTITUTE ANY PORTION OF PRIZE WITH ANOTHER PRIZE OF EQUAL OR GREATER VALUE. PRIZES ARE NON-TRANSFERABLE AND ARE NOT REDEEMABLE FOR CASH OR CREDIT, IN WHOLE OR IN PART.
Friday, Feb 24, 2017
Video & application submission deadline
Monday, Feb 27, 2017 to Friday, Mar 3, 2017
Public voting online
Up to eight contestants will be selected to compete for the ambassador role.
The result will be posted immediately after the voting ends.
Tuesday, Mar 7, 2017
The winner will be invited to attend the 2017 Chinese Restaurant Awards Ceremony in Vancouver and receive the travel gifts from the awards and the campaign partners. If the winner lives outside of Vancouver, he/she can skip this event or send a Vancouver friend to represent him/her to receive the recognition.
Jul 10 to 14, 2017 (tentatively)
Five-day culinary trip to Hong Kong.
Social influencers can apply for the role of ambassador by submitting the following:
* A video (maximum 2 minutes) that features their review of a winner of Chinese Restaurant Awards in Vancouver/Toronto  "Awards Winners" or an outstanding Chinese restaurant in Canada. Note: This requirement is refined as more applications we received, the more we understand everyone has own expression to the passion to join the contest and to Chinese and Taiwanese cuisines.
* A written introduction of themselves in English in 200 words or less.
* Links to all of their social media accounts.
* Full name and age.
* Current City.
* Website/Blog address.
Up to eight finalists will be selected to compete for the ambassador role. Online voting will open at 12am PT on Feb 27, 2017
Please fill out the application form on this web page.
* A passion for Chinese cuisine.
* A travel, food, or lifestyle-related blog to share his or her experience. NEW: alternatively, agree to write two posts telling the experience of TasteHKG if he/she will win the trip.
* A Facebook, Twitter, Instagram, and/ or Snapchat account(s) with over 20,000 total followers in several accounts or over 9,000 followers in one single account.
* A valid Canadian passport with an expiry date no earlier than February 2018.
* An open mind to explore Hong Kong's culture and history.
* A contestant with experience contributing to a Canadian media outlet as a travel, food, or lifestyle writer will be an asset.
Contestants' video submission will be posted on voting page.
The contestants can share and call for their followers to vote for them on social media with the line "Vote for me to #TasteHKG by @ChineseRestaurantAwards @Discoverhongkong" and mention the key sponsors "Fly @hkairlines #hkairlines" "Stay fb@kerryhotelhongkong  twitter/IG@kerryhotelhk #kerryhotelhk".
The winner will have to share his or her TasteHKG experience on his/her social media accounts during and after the trip.
The winner will have to write a blog post after the trip regarding TasteHKG experience.