East Meets West : Vancouver Collaborative Feast
Chinese Master Chef Sam Leung x Canadian Culinary Icon Chef Ned Bell
In celebration of the relaunch of Chinese Master Chefs, East Meets West returned with another experience-driven dining concept called the Vancouver Collaborative Feast. Two gastronomic heavyweights were brought together to prepare an exquisite nine-course menu for the special occasion: Chinese Master Chef Sam Leung from Dynasty Seafood Restaurant presented refined Cantonese cuisine, and special guest Chef Ned Bell from Vancouver Aquarium's Ocean Wise program created Chinese-inspired dishes. The dinner, delicately paired with prestigious wines, was an artistic expression of both masters' culinary philosophy and skills in using the freshest Canadian ingredients, seasonal products, and Ocean Wise's recommended seafood.
One evening only. Friday, December 2nd, 2016
Dynasty Seafood Restaurant, Vancouver
Unit 108, 777 West Broadway(at Willow Street), Vancouver, BC V5Z 4J7 Canada
Underground parking available.
6:00 p.m.
Reception
6:30 p.m.
East Meets West Dinner with wine pairing
Charity Auction for Chinese Restaurant Awards Scholarship at Vancouver Community College
Reservation and Partnership Opportunities
Craig Stowe
President
Chinese Restaurant Awards
Chinese Master Chefs
craig@luxuryalliancegroup.com
or 1 604 612 9784
Awards | Event & Media Inquiries
Rae Kung
Project Director
Chinese Restaurant Awards
Chinese Master Chefs
rae@ChineseRestaurantAwards.com
or 1 778 829 6244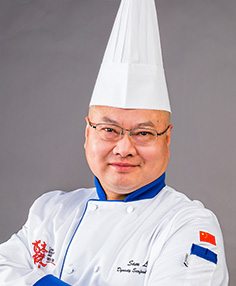 Executive Chef
Dynasty Seafood Restaurant
Executive Chef, Dynasty Seafood Restaurant
Chef Sam Leung started his apprenticeship and learned the basics of Chinese cooking in 1980 at the Guangzhou Restaurant in China. He immigrated to Vancouver in 1985 and served as the head chef at restaurants such as East Lake and Floata. Now as the executive chef at Dynasty Seafood Restaurant, Chef Leung has reinvented numerous Cantonese dishes that are praised by both mainstream and Chinese diners. In the past seven years, he has received various accolades including six Critics' Choice Signature Dish Awards from the Chinese Restaurant Awards. In recognition of his achievements, the Awards bestow on him the title of "Chinese Master Chef" in 2017.
Executive Chef, Ocean Wise
Vancouver Aquarium
Executive Chef, Ocean Wise®
Vancouver Aquarium
Sustainable seafood ambassador Ned Bell is Ocean Wise® executive chef at Vancouver Aquarium. His cooking philosophy is globally inspired and locally created. Chef Bell founded Chefs for Oceans to raise awareness about sustainable seafood by riding his bike across Canada. You may recognize him from Food Network Canada's Cook Like a Chef where he shared his passion for fresh and locally sourced cuisine.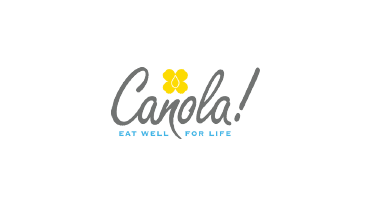 Alberta Canola Oil is the Official Cooking Oil for the Awards 2017 and supports Chinese Master Chefs. The mandate of the Alberta Canola Producers Commission is to increase the long term profitability of Alberta canola growers through research, promotional activities, consumer and producer education programs, and policy development.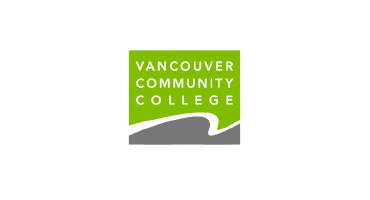 Established in 2014, the Chinese Restaurant Awards Scholarship has provided financial aid to students who are enrolled in Vancouver Community College's Asian Culinary Arts program and are passionate about a career in the Chinese culinary industry. In East Meets West: Vancouver Collaborative Feast, renowned Chinese Artist Yao Ji Liang will donate his signature painting to a charity auction. Proceeds will go to the Awards Scholarship.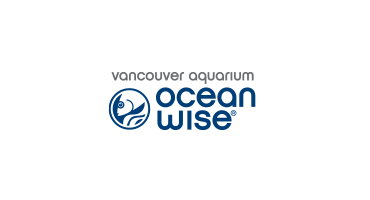 Vancouver Aquarium's Ocean Wise program helps consumers and businesses identify sustainable seafood options that ensure the health of our oceans for generations to come. Ocean Wise works directly with restaurants, retailers, food services and seafood suppliers to ensure they have the most current scientific information regarding sustainable seafood and help them in ocean-friendly buying decisions.
With over 675 Ocean Wise partners with thousands of locations across Canada, Ocean Wise makes it easy for consumers to make sustainable seafood choices. Just look for the Ocean Wise symbol the next time you enjoy seafood.
An unprecedented epicurean feast prepared in collaboration between four gastronomic giants
The first of East Meets West | January 29 & 30, 2016