Chinese Master Chefs 2017
Chinese Master Chefs 2017 : Vancouver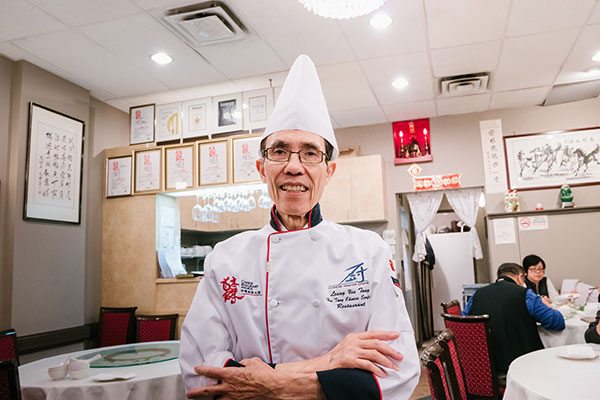 Chef Leung Yiu Tong
Hoi Tong Chinese Seafood Restaurant, Richmond
A native of Shunde in Guangdong, China, Chef Leung Yiu Tong began his career in 1954. When he was young, Chef Leung acquired his cooking skills from Cantonese culinary master Chef Pang De in Macau and mastered Shunde cuisine—the best of Cantonese cuisine. He was hired as the banquet chef for Avenida do Comendador Ho Yin in Macau. Later, he was invited by Mr. Ronald Li Fook Shiu, the founder of the Far East Exchange, to cook for the celebrities at the Exchange's dining room. In 1980s, Chef Leung immigrated to Vancouver and opened several restaurants. He has been sharing his culinary skill and knowledge to inspire a great number of chefs. In February 2019, he officially retired and closed his awards winning Hoi Tong Chinese Seafood Restaurant which was highly recognized as the top authentic Cantonese restaurant in Metro Vancouver.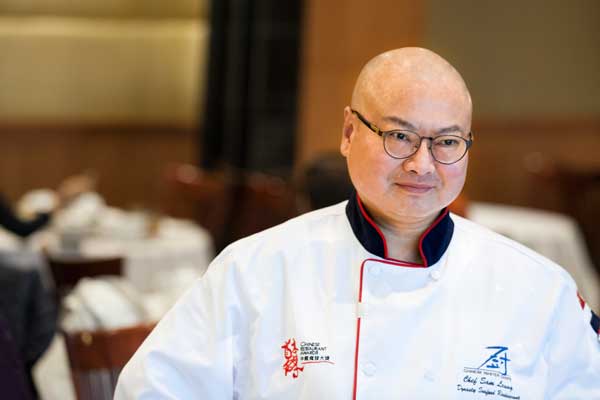 Chef Sam Leung
Chef Sam's Gastronomy Lab, Vancouver
Chef Sam Leung started his apprenticeship and learned the basics of Chinese cooking in 1980 at the Guangzhou Restaurant in China. He immigrated to Vancouver in 1985 and served as the head chef at restaurants such as East Lake, Floata and Dynasty Seafood Restaurant. Chef Leung has reinvented numerous Cantonese dishes that are praised by both mainstream and Chinese diners. Since 2011 he has received various accolades including six Critics' Choice Signature Dish Awards from the Chinese Restaurant Awards. In recognition of his achievements, the Awards bestow on him the title of "Chinese Master Chef" in 2017. In 2018, Chef Sam Leung decided to officially retire from the scene to enjoy his life and happiness.
2017 Short Films
Special Featuring
Chinese Master Chef Mok Kit Keung, Two-michelin-starred Shang Palace,
Kowloon Shangri-La, Hong Kong, with newly bestowed Chinese Master Chef Leung Yiu Tong and Chef Sam Leung
The Future of Chinese Cuisine
Connecting the World with Chinese Cuisine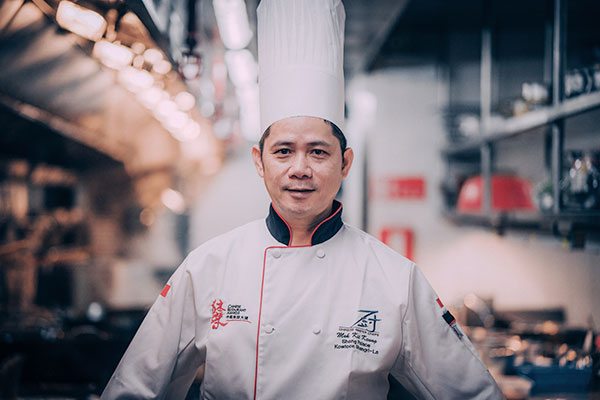 Chinese Master Chef Mok Kit Keung has a wealth of international experience. Apart from working as head chef in Singapore for 20 years, he has been invited as a guest chef to various countries. In 2014, he was invited to the sixth annual Chinese Restaurant Awards in Vancouver and to participate in Singapore's annual Asian Masters event in 2013. He was the only Chinese chef that cooked at the 2012 Melbourne Food and Wine Festival. He was also part of the panel of judges for the Best of the Best Culinary Awards, which was organised by the Hong Kong Tourism Board.
Over the years, Chef Mok has won many culinary accolades, including the Gold Medal Award in Chinese Cuisine by the Restaurant Association of Singapore in 2001 and 2004 and the Gold Medal Award in the Food Hotel Asia 2008 Imperial Challenge.
He has also prepared meals for King Mohammed VI of Morocco, the president of Russia and many other prominent dignitaries and celebrities from around the globe.