#TastePVG #TasteSZV #TasteHGH
Follow the Chinese Restaurant Awards to discover Shanghai, Suzhou and Hangzhou of now.
#Taste city series returned in September 2019 to explore Shanghai, Suzhou and Hangzhou in-depth to excite foodies with more inspirational culinary stories. The Awards  invited Vancouver's #1 Food Instagram Influencer Emma Choo, who was also the ambassador of the first #Taste to Hong Kong #TasteHKG in 2017. In 2021, join the Awards' for curated meet-and-greets with some of the top culinary masters. Discover some hidden food pleasures and tour the deep beauty of sights and cultures in the three cities.
Go on an unprecedented food connoisseur's journey like you've never experienced before. To share all great exclusive experiences. The Awards go even further to organize the first-ever culinary and culture tour, for only 12 serious foodies, to the three cities in 2021. The tour will be led by Emma Choo and the Awards Managing Director Rae Kung who handcraft this one-of-the-kind journey.
September 2019 – Featured Meet-and-Greets at their restaurants:
Culinary Director Tony Lu of "Michelin 1-star" Fu He Hui, Executive Chef James Hu of "Michelin 1-star" Yong Yi Ting, Culinary Director Chef Du Jian Qing of "Michelin 1-star" Amazine Chinese Cuisine, Vice President Mr. Pu ShiQiu of XinRongJi Shanghai, Executive Chef Wang Yong at "Black Pearl-winning" Jin Sha of Four Seasons Hangzhou, Culinary Director Ryan Liu at W Suzhou.

The Ambassador
Emma Choo, Vancouver
The face behind Vancouver's #1 Food Instagram: Vancouver Foodie
Emma founded Vancouver Foodie in 2013 to combine her passions for food and photography. Over the years, she has incorporated travel to inspire her followers to step out of their comfort zones and try new things. Whether it be through compelling photos or fun videos, Emma places excitement and anticipation as key components of the work she produces. Emma values sharing the best of what she discovers locally and aboard!
Emma was also the winner of the Awards' inspirational TasteHKG social media competition in 2017 and was granted the Hong Kong's culinary journey to meet the Michelin star chefs and receive the one-of-the-kind experiences.
Follow the Ambassador Emma Choo Instagram | Facebook
The Tour Leader
Rae Kung, Vancouver + Hong Kong
The connector with some of the top names in Asia's Chinese restaurants.
Rae Kung is the driving force behind the Chinese Restaurant Awards since its founding 11 years ago. The collective effort with the team of judges has helped the Vancouver dinning public and visitors a better understanding and appreciation of Chinese cuisine. Recently, she was recognized by Western Living Magazine as the top 10 of 2019 Foodie of the Year in Western Canada.
While continuously elevating the Vancouver Chinese cuisine influence in North America, Rae has built an unique network and friendship with some of the Asia's top names including Mott32 Global's Corporate Executive Chef Sing Lee, Shangri-La Singapore's Executive Chinese Chef Mok Kit Keung and Shanghai Jade Mansion's Culinary Director Zhu Jun. She is also the creator of the Awards' annual Taste City social media campaign that has been sharing to industry and diners the impeccable Chinese dinning experiences in Hong Kong, Shanghai, Hangzhou and Taipei.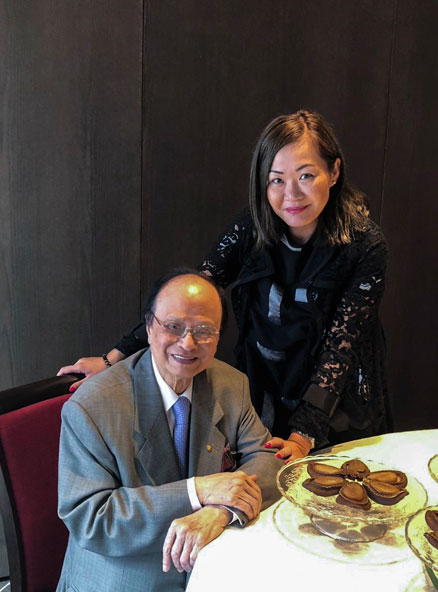 Meeting with the legendary Abalone King Yeung Koon Yat.
Join us in 2021. Date to be announced.
The Awards' Taste City Tour for serious foodies:
Shanghai – Hangzhou – Suzhou.
Covering eight different tastings with Michelin-star and Black-Pearl rating. Participants will have the prestigious tastes of Jiangsu cuisine and other regional cuisines at the most unique dinning locations. You will have the chance to meet the chefs and the timing is perfect to join the some of the great Spring delicacy in the region. Other amazing highlights of the itinerary includes; Shanghai breakfast tour, Hangzhou's most sought-after Longjin tea farm experience, Asia's best 50 bar for cocktail, coffee hopping tour and street food tours. The itinerary is customizable and based on your food preferences, so you're guaranteed an unforgettable culinary exploration.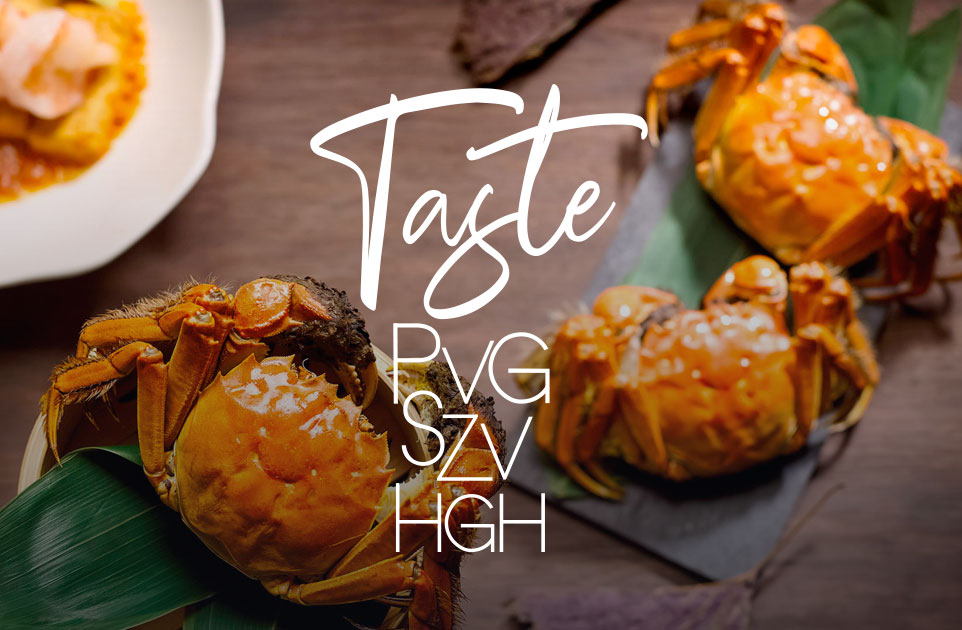 Date to be announced, 2021
Duration: 8 days – 7 nights
Number of persons in-group: maximum 10 persons.
Tour Leaders: "Vancouver Foodie" Emma Choo and "Foodie of the Year 2019" Rae Kung.
Full Itinerary will be shared with paid participants by the end of September. Changes may occur, as we strive to refine the tour experience to be at its best!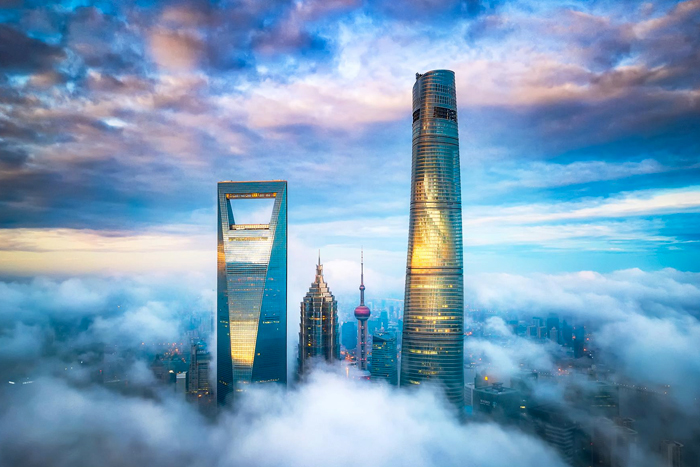 Key highlights
• Eight(8) tastings with Michelin-star / Black-Pearl rating
• Five-star hotel accommodation with the bund, lake or city view in the three cities
• Morning Breakfast tour in Shanghai
• Sunset Terrace Happy Hour in Shanghai
• Coffee hopping in Shanghai
• Cocktail stop at Asia's Best 50 Bar in Shanghai
• Noodle Tour in Suzhou
• Hangzhou ShiFeng Mountain Longjin Tea Farm – Tea Tasting
More information
Please advise any specific dietary requirements at time of booking.
Canadian passport Be sure your passport is valid for at least six months before flying out.
China Travel Visa If you are in Vancouver, apply at the CHINA VISA APPLICATION SERVICE CENTER at 250-999 West Broadway, Vancouver, BC, V5Z 1K5 Tel: 604 336 8866
Click the link below, fill the form and book your appointment to visit the service center: Visit this page. Follow the Guide step by step.
We are happy to assist and answer the questions on application.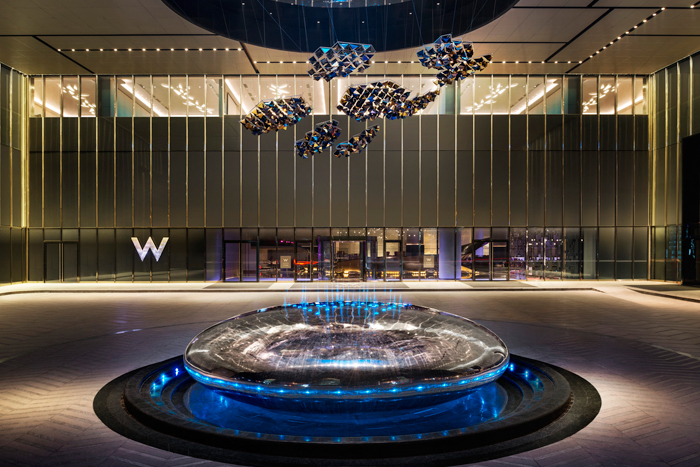 2018 #TasteHKG 2.0 & #TasteTPE Hong Kong and Taipei culinary odyssey completed.