#TasteHKG 2.0 and #TasteTPE 2018
Follow the Chinese Restaurant Awards to rediscover Hong Kong and discover Taipei
We are a collective of influencers for the future and merge creative disciplines to create what matters the most and will matter the most to deep dive into the Chinese and Taiwanese food cultures.
#TasteHKG, completed in Summer 2017, and #TasteHGH and #TasteSHN, completed in Fall 2017, were just the beginning of the inspirational #Taste city series. Let's embrace a change. We propel a new belief that we would truly want to engage with the audiences a deeper understanding of our gastronomy trends.
Here we go. The Awards have invited two culinary judges who are also Vancouver's own acclaimed social media influencers to help produce a completely new introduction of Hong Kong and Taipei the end of October and November 2018, by meeting some of the true culinary masters and chemists and telling stories of rare finds. The mission is to activate a sense of "The Future" which will engage today's diners, new generation of young chefs, and the industry across all touchpoints. Follow the ambassadors and the Awards.
#TasteHKG 2.0 and #TasteTPE ambassador
Leila Kwok is the culinary judge of the Awards' Social Media Choice and 2018 The Hennessy Elite 10 Awards. Being well known as one of the most acclaimed Vancouver food stylist and photographer, Leila will carry her camera around and document in a whole new perspective of the two cities.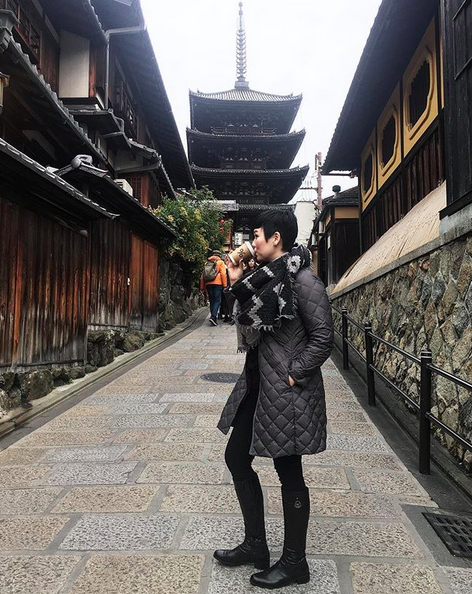 Leila Kwok, Vancouver
Born in Hong Kong with a Taiwanese mother, and raised in Vancouver, Leila came from a food loving family. Since a young age, she would travel extensively with her family exploring cuisines from different cultures. Now having a family of her own, it is her goal to carry on her passion and family tradition. She believes food brings people together and documenting food, especially behind the scene shots allows her to capture moments that are easily overlooked. Her ultimate comfort food? A good bowl of Taiwanese beef noodles.
#TasteTPE ambassador
Jesse Tsao has been the culinary judge of the Awards' Social Media Choice since 2016. He will lead the journey to meet the celebrated culinary talents and visit the hidden gems of Taipei that only locals know their finest.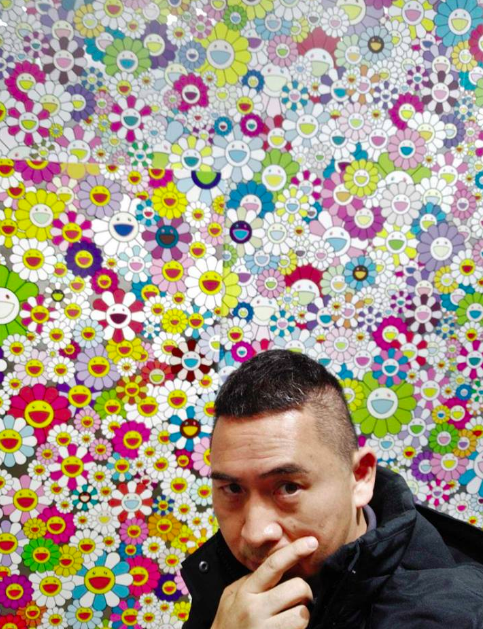 Jesse Tsao, Vancouver + Taipei
Originally from Taiwan, now living in Vancouver, Jesse is a dad of two teenagers. Being passionate about food, writing and photography, he started his blog with an unique blogger name, Seahorse Dad, to recommend Vancouver gourmet experience, coffee and beautiful scenery. Jesse is also a columnist of Global View Magazine in Taiwan that he shares Canada's latest trend weekly with readers in China, Hong Kong and Taiwan.
Featured Meet-and-Greets at their restaurants:
"Abalone King" Yeung Koon Yat, Forum Restaurant. Chef Chan Yan-Tak, "The World's First Michelin 3-star Chinese Restaurant" Lung King Heen of Four Seasons Hotel Hong Kong. Chef Hidemichi Seki of "Michelin 2-star" Tenku Ryugin. Chef Wong Wing-Keung of "Michelin 1-star" Man Wah of Mandarin Oriental Hong Kong. Chef Vicky Cheng of "Michelin 1-star" VEA Restaurant. Chef Tse Man, "Michelin 1-star" Ya Ge of Mandarin Oriental Taipei. Chef Ah Zheng, Chef Show Time. Chef Chan Kwok Wah, Shang Palace of Shangri-La Taipei. Chef Lai Jhung Shun, Shanghai Pavilion of Shangri-La Taipei. Chef Leo Tsai, Mountain and Sea House.

Exclusive Tastings, and Meet-and-Greets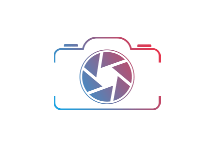 The TasteHKG 2.0 and TasteTPE ambassadors will meet some of the award-winning Chinese and Taiwanese chefs and tell stories of their once-in-a-lifetime culinary experience and discovery of hidden gems through their social channels.
Business Class Flight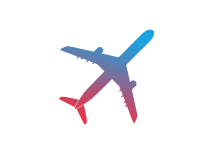 Hong Kong Airlines is once again granting a special sponsorship: A round trip direct flight for the ambassador Leila Kwok to fly from Vancouver to Hong Kong and continue the journey to Taipei – a truly #wherehkbegins to conveniently explore Asia. The epicurean voyage will reach perfection with the experiences of Club Autus at HKG airport, sumptuous meals and premium business class.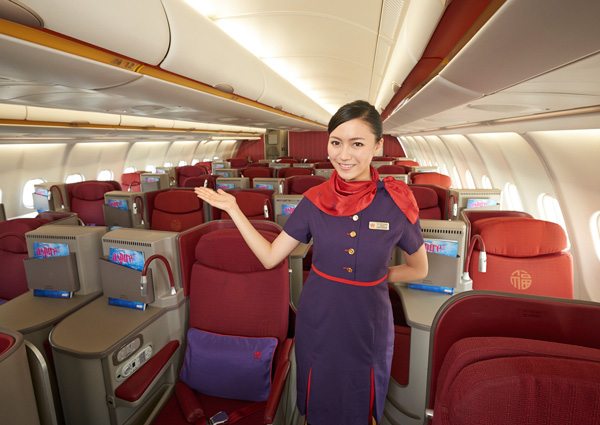 Five-Star Accommodations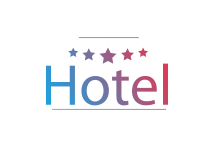 Her #TastHGH & #TasteSHN Hangzhou and Shanghai Chinese culinary odyssey completed.