#MyChinatown
Mission Statement
Editor: Wai Lam Cheung, Co-initiators: Lee Man, Emma Choo
Chinatown has planted the seeds for overseas Chinese communities to grow and flourish over the years. Generations have called it home; they have gathered, dined, lived, worked, and spent most of their time in Chinatown. Even when the Chinese immigrant population has eventually spread out to other communities, Chinatown will always be the one and only epicentre for the overseas Chinese heritage. It has also become an integral element in the multi-cultural environment that Canada has been proud of.
Given its longevity, Chinatown has gone through numerous transformations, while local small businesses remain the heart and soul of its core. Their energy, perseverance, and dedication have played vital roles in shaping Chinatown and making it unique. The pandemic has hit businesses hard, especially the locally owned and operated small businesses that call Chinatown home. According to the City fo Vancouver's data, "17% of storefronts in Chinatown are empty compared to the city-wide average of 10%."
With many Chinatown preservation campaigns happening in other major cities, like New York and Seattle, Chinese Restaurant Awards would like to develop our own approach; we hope to enhance the #MyChinatown experience by shining a light on lesser-known vendors and hidden gems.
Please enjoy this curated guide by Chinese Restaurant Awards and the co-initiators. Rediscover this beloved neighbourhood in our city and taste the unique history and culture of #MyChinatown. Your support is much needed to help sustain the local, small business with hard-working folks behind the counter. Your participation may also brighten up your day and provide a new perspective on a familiar neighbourhood.
Join us at #MyChinatown
Support local businesses in Chinatown, once a week.

Be a tourist in your own city. Enjoy a safe and socially distanced day out in Chinatown.

Order takeout and delivery from Chinatown restaurants.

Share your #MyChinatown moments and fondest memories on social media.

Visit the the "A Seat at the Table" Exhibition by Museum of Vancouver and sign the petition for elimination of street parking fee in Vancouver Chinatown.

Write to City Councillors and voice your support for Chinatown.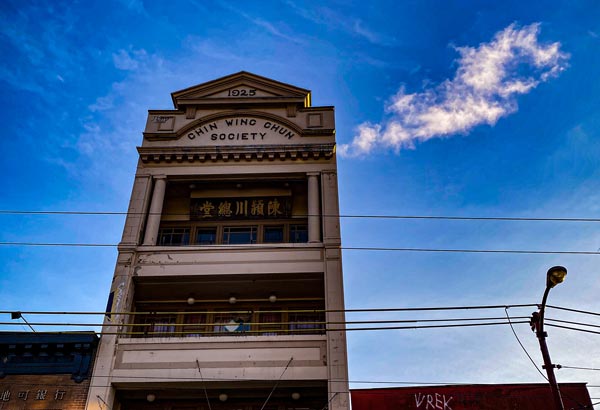 Guide #MyChinatown
Jade Dynasty Restaurant
137 E Pender St, Vancouver, BC V6A 1T6
9am to 9am. Close Tuesday.
Must try dim sum at the heart of Chinatown. Whether it be shrimp dumplings, siu mai, salty egg-yolk lava buns, or other traditional Cantonese wok fried dishes, they are all tasty candidates of traditional Cantonese food. Their attentive service also reminds diners of the cozy and approachable atmosphere that Chinatown is known for.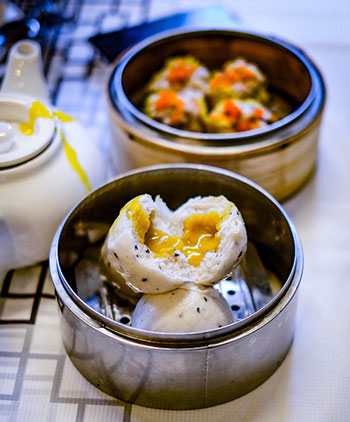 Maxim's Bakery & Restaurant
257 Keefer St, Vancouver, BC V6A 1X6
8am to 6pm.
The Maxim's bakery is well-known all over Metro Vancouver for their delicious Napoleon cake and Durian cake. However, their Chinatown location has something more to offer. Their diner-style restaurant offers great value set meals at $10.25 each with complimentary drink and soup. While their expansive menu covers almost everything you could imagine in Hong Kong style comfort dishes, an outstanding choice is their baked beef tongue with egg fried rice and tomato sauce. Considering the intricate preparation this dish requires, it is well-worth getting it in Chinatown.
The Boss Bakery & Restaurant
532 Main St, Vancouver, BC V6A 2T9
7am to 6pm.
The Boss Bakery & Restaurant is another Hong Kong diner cafe to crawl in Vancouver's Chinatown. Their well-known premium tea blend has made their Hong Kong style milk tea and lemon tea are a must-try; pairing it with their exquisite pastries and cakes can be quite an afternoon treat on your visit to Chinatown.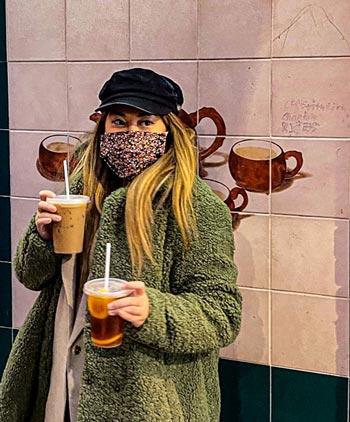 Kent's Kitchen
232 Keefer St, Vancouver, BC V6A 1X5
10:30am to 6:30pm
Delicious hot food with great value is what makes Kent's Kitchen a long time staple in Vancouver Chinatown. The vast amount of choices may startle some first-timers, but most Vancouverites can easily pick out their favourite comfort dishes, such as Ma Po Tofu, Sweet & Sour Pork, Braised Beef Brisket with Daikon, while there will always be something new to explore.
Dollar Meat Store
266 E Pender St, Vancouver, BC V6A 1T7
8am to 6pm
Grocery shopping in Chinatown cannot be without some Cantonese barbecue meats. Besides the usual suspects like barbecue pork and soy chicken, Dollar Meat Store also specialize in traditional Chinese preserved meats, such as preserved ducks, sausages, and assorted meats. It's the perfect ingredients for making a Cantonese preserved meats rice bowl at home, and creating a tasty and fulfilling winter sensation.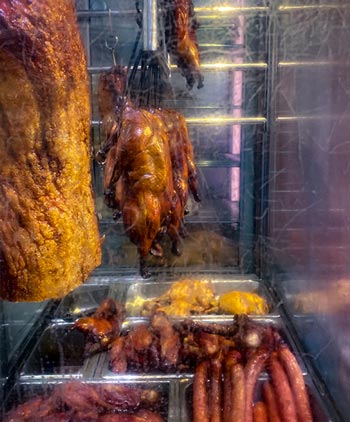 Various meat, seafood, grocery and dried food vendors
Chinatown is, indeed, a chef's hunt for some of the best local and imported ingredients. Whether it be local produce, dried shrimps form Thailand, dried scallop from Hokkaido, Japan, which is the key ingredient in making XO sauce, the wide selection is here to impress. Chinatown vendors also strive to provide a safe shopping environment by obliging to covid-19 safety measures, such as putting bulk foods in bags or putting a layer of transparent film on top of containers. These extra measures are one of the ways Chinatown vendors take care of their shoppers and visitors.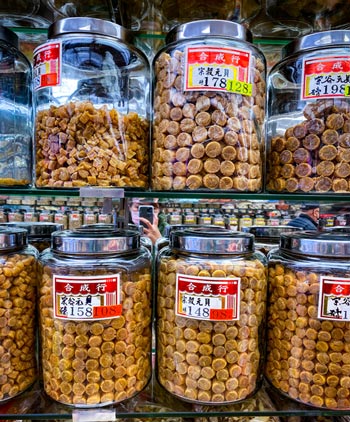 Visit "A Seat at the Table" – Chinese Immigration and British Columbia
An exhibition of unique stories about Chinatown's past and present, curated by the Museum of Vancouver. Among all, the story about previous generation's fight to preserve a Chinese barbecue shop in 1975 is especially impressive. Without that fight, today's Chinatown will be without the delicious joy of a traditional Cantonese staple food. Of course, there are more stories for you to explore and admission is free.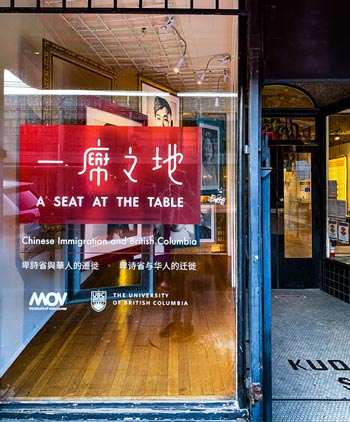 Street snap in Chinatown.
The historically unique sites offered by major cities in the world, such as Hong Kong, Shanghai, and Penang, can also be found in Vancouver's Chinatown. The splendid colours and exquisite glamour hidden in Chinatown's historical architecture can be capture by your camera. Have a photoshoot when you visit Chinatown and unleash your creativity. Be sure to share your unique perspective on social media. #MyChinatown
Treasure Hunt
Shopping in Chinatown is like a treasure hunt, with numerous surprises hiding behind different storefronts. For bargain kitchen and dining ware, be sure to stop by China Housewares Discount Centre Ltd (250 E Georgia Street). Searching for a special piece to decorate your home with some Asian flavours? Check out the paper lanterns and paper umbrellas at Fuling Gifts & Houseware (111 E Pender Street). And, professional Japanese chefs would surely tell you to get your knives at Ai & Om (129 E Pender Street). That's why a visit to Chinatown can be so satisfying.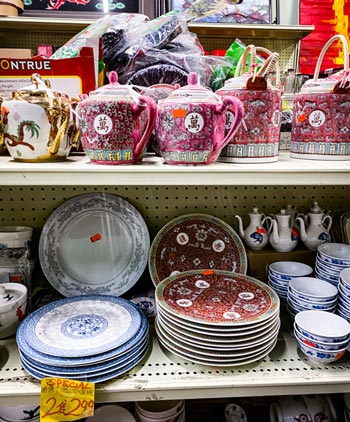 To all plant friends!
If the pandemic has given us panic, it has also given us some new hobbies to soften the soul. We realize planting has become more popular than ever. In Chinatown, on the E Pender Street, there is this very cozy plant shop Bamboo Village (135 E Pender St, Vancouver, BC V6A 1T6. Close on Tuesday.) where is truly like a wonderful jungle in the Chinatown and all the plants are waiting to be home. Claim them asap.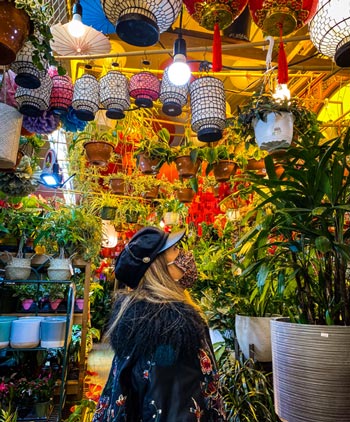 Co-Initiator
Lee Man, Judging Chair of Chinese Restaurant Awards
It's a common refrain to say Chinatowns are in decline – not just in Vancouver, but throughout North America. Ironically, in many ways Chinatown's decline reflects a thriving Chinese population. It is easy to say that the dreams and aspirations of the Chinese community have grown by leaps and bounds – beyond the borders of the old neighbourhood. But for me, without looking backwards, and understanding your past, there cannot be real progress.
Of course, a visit to Chinatown brings back wonderful memories. Memories of grocery bags so laden with a week's worth of Chinese ingredients, that multiple trips were required back to the car to drop off your goodies. Memories of streets that were so full of shoppers, that finding street parking felt like winning the lottery. Memories of finding a deep sense of community and friendships that spanned decades – at a time when Vancouver not always so welcoming to immigrants. I remember all the older Chinese men who were cut off from their families because of the Exclusion Act – always ready with a little bit of candy and friendly pat on the head for a little kid like me. If you walk along the alleyways of Chinatown, you can see the tiny apartments that many people lived in when there was no other welcome space outside of Chinatown. The family Tongs, the kung fu clubs, Chinese language classes – brought everyone together to shared cultural space when I was growing up.
The truth is that Chinatown has always found room for newcomers and the disenfranchised. Even now, as new shops open, the community continues to make room for everyone – especially residents of the Downtown Eastside who otherwise would not have access to fresh groceries. A visit to the bustling Sunrise Market on Gore and Powell confirms that Chinatown remains vital and alive to the people who live, work, and eat there – and I love the sense of real neighbourhood when I visit.
And when I visit, it is not out of some sense of pity or false nostalgia. It's where I go to stock up on BBQ pork buns at Maxim's or hit Dollar Meats for their world-famous lap cheong. It's where my mom and I recently had an absolutely terrific lunch at Chinatown BBQ. If I am feeling very ambitious, I'll go to one of the dried goods shops to pick up Sichuan peppercorn, star anise, and dried scallops to make my own version of XO sauce. Chinatown is part of the rhythm of my life in Vancouver and I love that it reflects so much of my family's personal history. But it's also the future, a place full of stories waiting to be lived and told.
Co-Initiator
Emma Choo, Food & Lifestyle Influencer
My childhood is filled with memories of Chinatown. My grandma and uncle used to run a shop in Chinatown, so my mom would often take my brother and I to hang out there. My grandma would always sit at the store front smiling and greeting every customer that would walk in or simply pass by. We would often go for an afternoon snack and frequent The Boss Bakery or Maxims Bakery and Restaurant located on the second floor for their classic HK diner style meal sets that are always at an affordable price. As a Chinese born Canadian, growing up in Chinatown helped me to solidify and embrace my Chinese cultural heritage through the conversations, food, and community shared. It allowed me to know that my cultural identity had a sense of place and purpose. To me, supporting Chinatown in this critical time means preserving the cultural heritage for generations to come.