N
e
w
W
a
v
e
C
o
l
l
a
b
o
r
a
t
i
o
n
.
C
h
e
f
W
i
l
l
i
a
m
L
i
a
n
d
C
h
e
f
T
o
b
y
C
h
e
n
N
o
v
e
m
b
e
r
2
2
,
2
0
2
3
W
e
d
n
e
s
d
a
y
H
o
s
t
e
d
b
y BEIJING MANSION

Eight–course tasting menu

CAD 288 per person + GST (tickets sold in pair)

CAD 2,880 + GST per 10-guest round table
Optional: Premium Champagne & Sake pairing, at CAD 120 + GST per person. Curated by Wine Scholar Ms. Van Doren Chan.
Hosting Venue: BEIJING MANSION private residence property

6100 No. 5 Road, Richmond, BC V6Z 0G5 (close to Westminster Hwy)

Time: 6pm reception | 6:40pm DINING commences
Complimentary parking available.
The Menu
Smoked Oyster, Chinese Donuts, Ossetra Caviar
Champagne Andre Clouet Grand Reserve Brut
Shunde Style Raw Fish
IW5 'Assemblage 2' Sake
Loong Kong Chicken Terrine, Scallion Chimichurri, Ginger Frost, Micro Shiso
Champagne Bauchet 'Saint Nicaise' Blanc de Blancs Brut
Dungeness Crab Roe Egg Ravioli, Crab Custard
Champagne Rogerie 'La Grande Vie' Grand Cru
Peking Duck Spring Roll, Hawthorn, Cucumber
Champagne Laherte Freres 'Ultradition' Blanc de Blancs Brut
Steamed Ling Cod, Matsutake Soy, Scallions
Champagne Infinite Eight Rosé Brut NV
Grilled Quail, Foie Gras, Claypot Rice
Champagne Roger-Constant Lemaire Rosé de Saignée
Green Grape, Jasmine Sorbet
Mango Sago Mille-Feuille
Sauternes, FR. Château d'Armajan des Ormes
C
h
e
f
W
i
l
l
i
a
m
L
i
L
u
x
i
Chef de Cuisine, L'ABATTOIR
At 27, Chef William Li Luxi is a passionate culinary artist with a deep love for both French and Chinese cuisines. He started his culinary journey at Vancouver Island University, honing his skills and discovering his passion for gastronomy. After graduation, he continued to grow under the guidance of Chef Ernst Dorfler at Five Sails restaurant, known for its Pacific Northwest cuisine. When Chef Dorfler retired, Chef Li moved to L'Abattoir, an upscale French restaurant with a Michelin recommendation and receives guidance from Chef Lee Cooper, where he now proudly serves as Chef de Cuisine. Fueled by his Chinese heritage, Chef Li aims to refine Chinese cuisine by blending techniques from French culinary traditions, creating a unique fusion of flavors, textures, and presentations. He believes that this fusion will elevate traditional Chinese dishes and bring new experiences to diners, pushing the boundaries of culinary creativity.
C
h
e
f
T
o
b
y
C
h
e
n
Z
h
e
n
Y
u
e
Executive Sous Chef, Missing Chopsticks
At just 24 years old, Toby Chen ZhenYue, a graduate of the Vancouver Community College culinary arts program, has already made a significant impact in the culinary world. He started as an apprentice at upscale restaurants like 1886 and Minami, and later became Chef de Partie at L'Abattoir, a Michelin-recommended French cuisine restaurant. Currently, he serves as the Executive Sous Chef at Missing Chopsticks, a modern Chinese-French fusion restaurant. While focusing on French cuisine, Toby's Guangdong roots drive him to excel in Chinese cuisine. He actively seeks opportunities to refine his skills, and his impressive journey includes showcasing his talent at the prestigious Chinese Restaurant Awards' "DINING By the Awards MASTERS FINALE" in December 2022, and featuring as one of the chefs at the St. Paul's Foundation's "Feast of Fortune" charity event in February 2023, highlighting his culinary prowess and dedication to community service.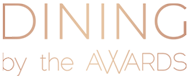 D
i
s
c
o
v
e
r
t
h
e
F
u
t
u
r
e
a
n
d
E
x
c
i
t
i
n
g
P
o
s
s
i
b
i
l
i
t
i
e
s
o
f
C
h
i
n
e
s
e
C
u
i
s
i
n
e
DINING by the Awards 2023 makes its much-anticipated return this Fall, in collaboration with Vancouver's newest private members' club, BEIJING MANSION. This year's event is set to tantalize your palate with an enticing fusion of Chinese and French culinary traditions, masterfully crafted by two emerging "New Wave" culinary talents in Vancouver. In the 2023 series, our mission is to boldly provide a platform for the next generation, shining a spotlight on the rising stars eager to unleash their creative prowess in Chinese cuisine. We are fully dedicated to nurturing the future of culinary talent and promoting the 'NEXT IDEA' in Chinese gastronomy.
On November 22, 2023, embark on an exceptional culinary journey as Chefs William Li, Chef de Cuisine of L'ABATTOIR, and Toby Chen, Executive Sous Chef of Missing Chopsticks, come together to present an exclusive 8-course menu. Melding their French culinary expertise with a deep-rooted appreciation for Chinese heritage, these young culinary virtuosos pledge to deliver a dining experience like no other. This collaboration also marks the exciting inauguration of BEIJING MANSION as the host of the Chinese Restaurant Awards, offering gifted chefs a new stage to showcase their culinary skills in the realm of Chinese cuisine.
R
e
s
e
r
v
a
t
i
o
n
/
P
a
r
t
n
e
r
s
h
i
p
/
M
e
d
i
a
RAE KUNG
Managing Director
236.868.0998 | Rae@ChineseRestaurantAwards.com
BEIJING MANSION is Canada's latest private members' club tailored for high-achievers and explorers, offering an exclusive social circle. The club serves as the ultimate destination for building connections, finding inspiration, engaging in meaningful dialogues, accessing personalized luxury concierge services, and indulging in curated unique experiences in arts, culture, and gastronomic exploration. Distinguished as the first Siheyuan architecture in Canada, BEIJING MANSION's private residence property in Richmond seamlessly combines the ancient Siheyuan spirit, rooted in a history dating back over 2,000 years to the China Western Zhou period, and the profound architectural concept of "天人合一" – the unity of heaven and humanity, within the context of Chinese traditional residential design. At BEIJING MANSION, privileged access to exceptional experiences is a hallmark, encapsulating the essence of a private members' club that thrives on exciting and meaningful social interactions.