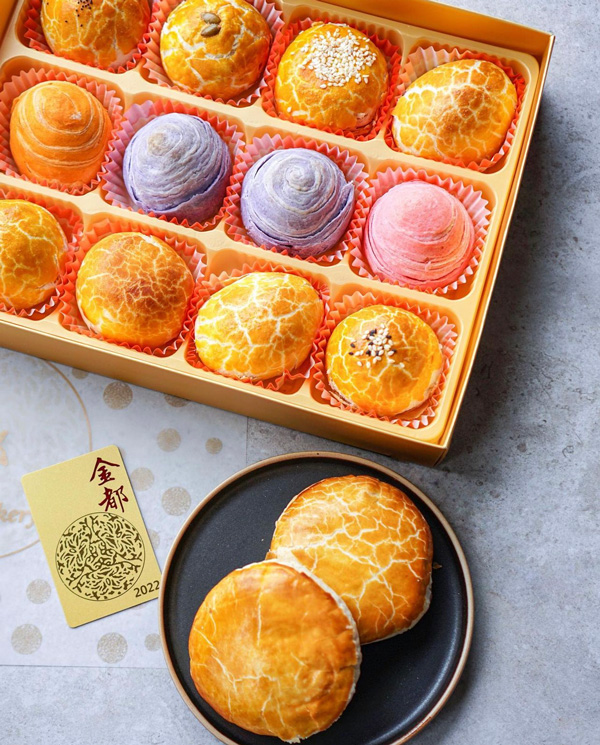 The Bakery For Every Occasion
Kam Do Bakery is the kind of full service bake shop that is at the center of a Chinese household's life. In the morning, fresh hot buns and meals full the start of everyone's day. Classic Cha Chan Teng (Hong Kong Tea Café) pastries including ham and scrambled egg sandwiches, and warm pineapple buns with a slab of cold butter are favorite go to meals. A box of fresh soft charsui buns, soft rolls encasing hot dogs and cheese, or flakey Portuguese style egg tarts make for an easy mid day treat, while soft chiffon cakes and swiss rolls, filled with whipped cream and fruit are birthday must haves. Kam Do is one of the last bakeries to have true traditional Chinese baked goods with laminated flakey pastries encasing traditional fillings including winter melon and almond (aka Wife Cakes), black sesame, and custard with salted egg yolks. The amazing selection (which changes throughout the day) and the depth of both traditional Chinese and modern techniques was deemed award worthy by our judges this year.
Discover more. 2022 Winners and the recommended signature dishes.