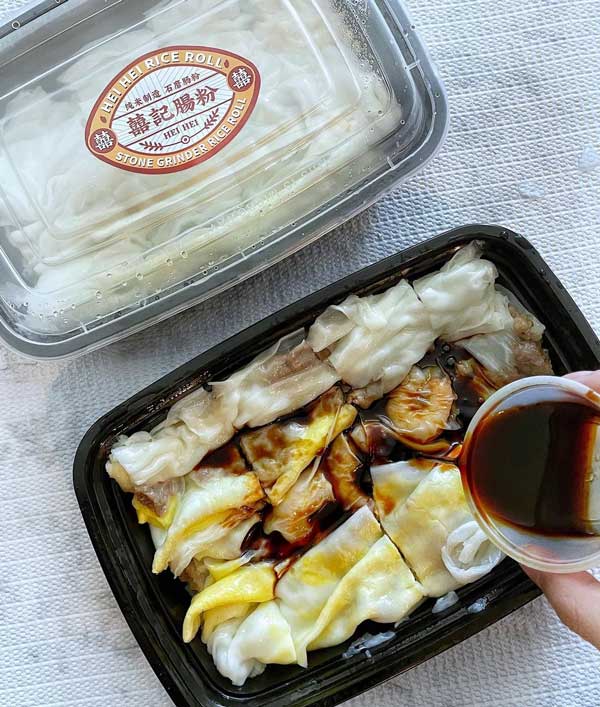 Double Happiness In Every Roll
Hei Hei Rice Rolls shows why classic methods and old fashioned recipes still matter in today's modern world. Using freshly soaked and ground rice as the basis of their batter, the rice rolls are amazingly delicate while retaining snappy buoyancy, the hallmark of proper techniques. The fillings are best kept simple to really highlight the superb rice rolls – minced beef, charsui, and pork liver are all outstanding. Or just have the rice rolls with hoisin and sesame sauces for a pure experience. The desserts and drinks menu feature old school classics such as freshly ground black sesame drink (pudding), water chestnut drink (pudding), and osmanthus (flowers with a delicate orange blossom scent) and fermented rice soy milk. Be ready for a long wait at this hugely popular food stall at the Richmond Public Market – but our judges feel your patience will be very well rewarded.
Discover more. 2022 Winners and the recommended signature dishes.