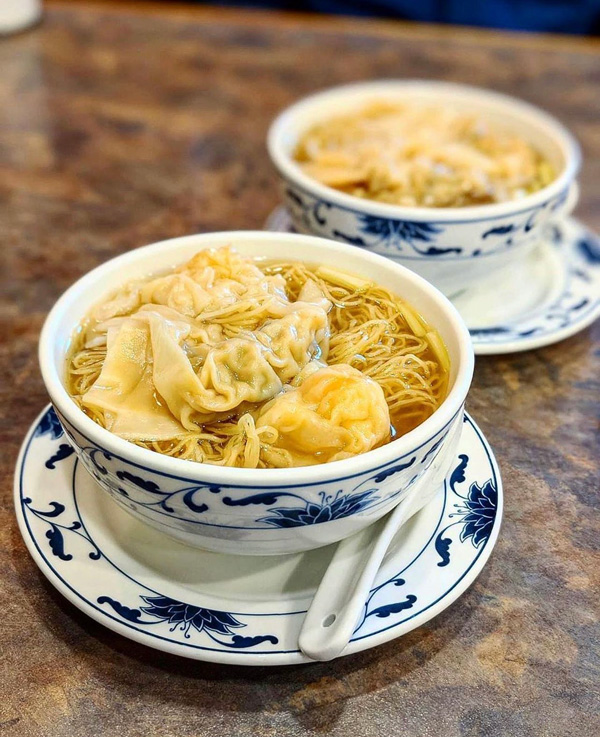 Rare Hong Kong Wonton House Dishes Done Right
Chinese diners are absolutely passionate about wonton noodles houses and the simplicity of the classic dishes require incredible amount of skill to pull off well. Diners are very knowledgeable and opinionated and this year the judges have selected Max Noodle House as the best. The little details really shine here – the noodles are served elevated on soup spoons to preserve their snap, the wontons and sui kau's are properly filled but their skins remain ethereal and buoyant, and the beef brisket hums with dried citrus peel depth. On the side, a plate of freshly fried chicken wings is always welcome – blisteringly hot and succulent. The blanched beef is a noodle house classic rarely seen these days, served with a dip of ginger and scallion soy sauce to bring out the tender clean meatiness. Max Noodle reflects the pride and focus that even the smallest Chinese restaurants bring to their foods.
RECOMMENDED SIGNATURE DISHES
by the judges

Deep fried dace fish ball with clam sauce
Lo mein with beef brisket/tendon
Poached Sliced Beef
Wonton & dumpling soup
Wonton noodles

Discover more. 2022 Winners and the recommended signature dishes.