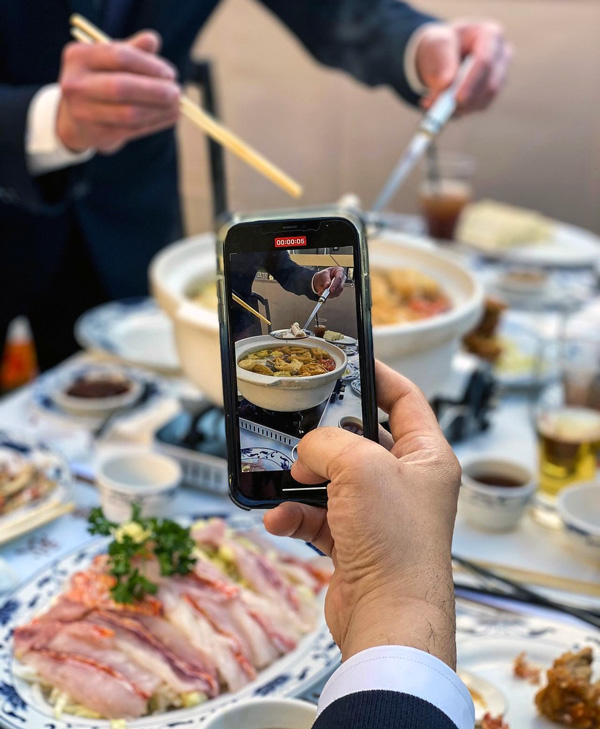 A Vancouver Hot Pot Icon Stands Tall
Landmark Hot Pot is the Old School OG hot pot restaurants in Vancouver. For over 30 years, they have been using local fresh seafood to create a template of Vancouver style hot pot dining that many other restaurants have now follow. Their soup bases are all painstakingly house made – with a beautiful depth of flavour. Clear superior stock, Hong Kong style satay broth and mala spicy Sichuan style are great choices, but also consider the clay pot stocks, particularly the pork bone broth. Perhaps no other hot pot restaurant in Vancouver takes fresh seafood as seriously – in particular high geoduck clams, local snapper, and Dungeness crabs. The fish puff tofu and house made shrimp, fish, and pork balls are firm favourites. Cooked foods, in particular deep fried dishes are superlative, with deep fried small whiting fish, fried black pepper crab, and typhoon style fish bones being must orders. Finish with their pan-fried sticky rice, perfectly textured and full of dried seafood, it's one of the best in Vancouver.
RECOMMENDED SIGNATURE DISHES
by the Awards

Macao style Pork Bone Hotpot Broth Base
Stir Fried Glutinous Rice
Steamed scallops (or any style of seafood)
Plum powder topped deep fried chicken wing
Steamed milk

Discover more. 2022 Winners and the recommended signature dishes.