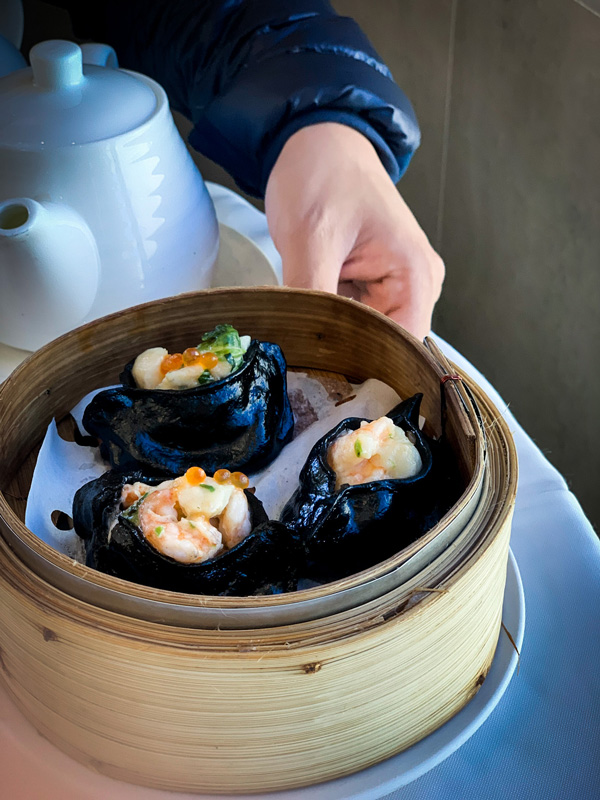 Innovative Dim Sum and Superb Service
With beautifully handcrafted dim sum and superlative service, its no wonder Dynasty Seafood is a firm favorite among the judges and across the city. Dim sum meals are properly known as 'yum cha' or 'drink tea' – so ordering tea is always the first point of business. Jasmine is a popular choice for its palate cleansing floral notes while puer is a classic for its woodsy smokiness. Dim sum should be mix of various cooking styles, the steamed black truffle mushroom dumplings and crab and pork dumplings are standouts while the deep fried taro puff with BBQ duck is superb. The baked black pepper pork pie, lemon scented char sui pastries, and pan fried shrimp and chive dumplings are must orders. Round out the meal with stir fried Buddha's feast and a bowl of pork and oyster rice, a Chuichow classic of soothing broth and rice. To finish, you really can't beat the classic warm flaky egg tarts.
RECOMMENDED SIGNATURE DISHES
by the judges

Baked BBQ Pork Pie with Lemon
Baked Minced Pork Pie with Black Pepper
Baked Whole Abalone Pie
Stamed Minced Pork & Crab Meat Dumpling
Steamed Black Truffle Dumpling
Steamed Crab Meat & Shrimp Dumpling
Discover more. 2022 Winners and the recommended signature dishes.