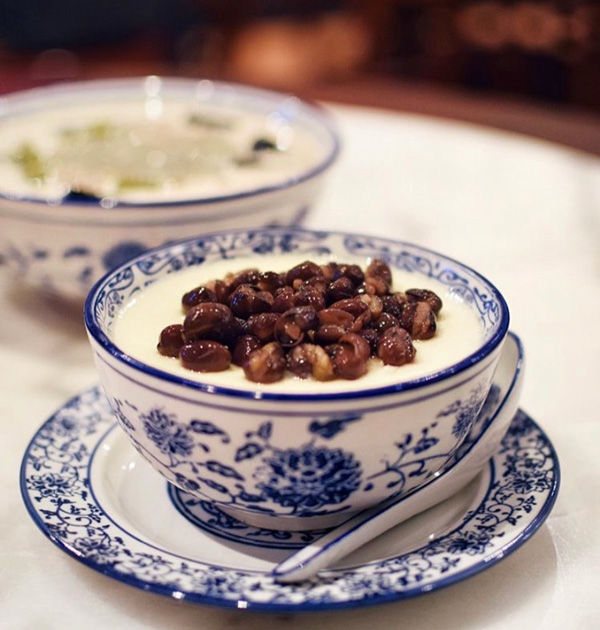 A Separate Appetite for dessert
Regardless of how rich a dinner is, foodies will still save room for desserts and will not mind lining up for a delicious bowl of Hong Kong style dessert soup. The First Dessert is located on Victoria Drive in East Vancouver, an alternative ""food street"" populated with traditional Chinese restaurants. It is known for its authentic Hong Kong style dessert, which often comes in the form of a sweet soup, served either hot or cold. Popular choices include Red Bean Paste, Green Bean Paste, Black Rice with Coconut Milk, or Peach Resin. Choosing Hong Kong style desserts in accordance with the seasons can also make the experience more memorable. In the summer, a bowl of Green Bean Paste with Kelp, Taro Grass Jelly, or Aga-Aga Jelly can satisfy one's sweet tooth and also be soothing and refreshing. Cold winter days are also a pleasant time to enjoy a bowl of Red Bean Paste with Tangerine Peel, Almond Tea with Egg White, or Ginger Milk Pudding, as it warms your body and soul. Some will even indulge in Sesame Paste, Peach Resin with Lotus Seeds, and Almond Tea with Lotus Seeds and Snow Fungus for the sake of beauty and skin care. That's why Hong Kong style desserts play an instrumental role in terms of tasting the seasons.
Discover more. 2022 Winners and the recommended signature dishes.