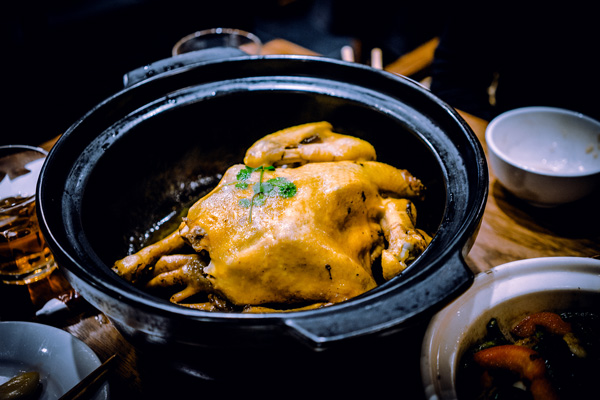 Spicy or Not, Hunan Cuisine Has It All
Geng Shi Ji is the first concept restaurant in Canada opened by a famous chain from Hunan, China. This restaurant specializes in exquisite Hunan dishes made with high-quality ingredients. With a unique blend of freshness and heat, Hunan cuisine is known for its variety of cooking styles, such as stewing, simmering, waxing, steaming, and stir-frying. An intricate preparation process is required for Hunan dishes and they are available in a wide variety of flavors. Spicy Lamb, Spicy Fish, and Dong An Style Chicken are recommended for those who enjoy spicy food. For a rich and savoury taste, diners can choose from Beef Brisket with Dried Tangerine Peel, Oil-boiled Pork Kidney, Century Eggs with Eggplant, and Chef Special with Pork Belly, Pig Feet, and Mixed Vegetables. Alternatively, Original Chinese Chicken or Traditional Chinese Tofu Cuisine may appeal to milder palates. Geng Shi Ji offers such a wide variety of dishes that it may take more than one visit to fully appreciate everything that it has to offer.
RECOMMENDED SIGNATURE DISHES
by the judges

Beef brisket with dried tangerine peel
Century eggs with eggplant
Chef Special with Pork belly, pig feet, mixed vegetable
Dong An style chicken
Oil-fried pork kidney
Original Chinese Chicken
Salty egg yolk crab
Spicy lamb
Stir fry bacon with bamboo shoots
Traditional Chinese tofu cuisine
Water-boiled fish in sour cabbage broth

Discover more. 2022 Winners and the recommended signature dishes.