M
A
S
T
E
R
S
F
i
n
a
l
e
.
Chinese Restaurant Awards is set to present the Chinese Master Chefs program with DINING by the Awards 2022 finale by gathering four high profile award-winning chefs and new wave talents from prestigious hotels and upscale restaurants in Vancouver and Hong Kong to explore Chinese cuisine's infinite possibilities. The once-in-a-lifetime collaboration aims to showcase distinct culinary perspectives and raise Chinese culinary innovation to the next level.
Music direction by award-winning conductor Ken Hsieh, founder of Vancouver Metropolitan Orchestra

Nine-course tasting menu with premium wine pairings by Phantom Creek Estates
CAD 5,000 per 10–seats table + GST,
or CAD 500 per person + GST (gratuity included)
Experience limited for 250 guests
Wednesday, December 7, 2022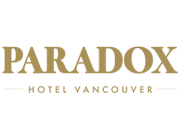 Grand Ballroom at Paradox Hotel Vancouver
1161 W Georgia St, Vancouver, BC V6E 0C6
5:30pm  FenJiu's Exclusive Art of Mixology Experience
featuring mixology from MOTT 32 Vancouver
and Club Versanté's CASK Whisky Vault
and culinary tasting by the Rising Star Chef of the Year
6:30pm  MASTERS commences
T
h
e
C
h
e
f
s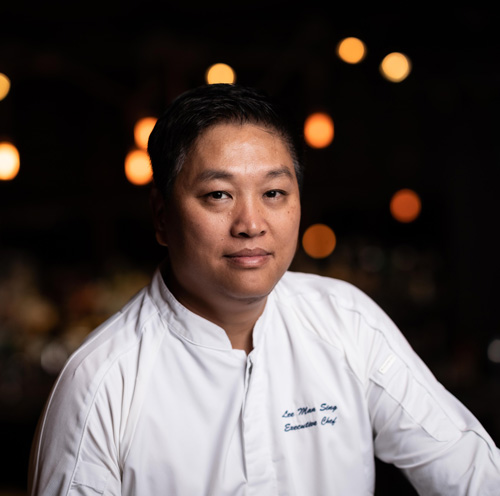 L
e
e
M
a
n
S
i
n
g
Mott 32
Group Chinese Executive Chef
Chef Lee Man Sing is a highly-respected Cantonese cuisine chef who built his reputation at the prestigious Man Wah restaurant in Hong Kong's flagship Mandarin Oriental hotel. During his time there, his fine Cantonese cuisine and gastronomic menu earned the restaurant two Michelin stars as well as numerous accolades from the Hong Kong Tourism Board, including the "Best of the Best Culinary Award" in 2006 and 2009. He was also appointed as a member of the Hong Kong Chinese Chefs Association and served on the judging panel for HOFEX, Asia's leading food and hospitality tradeshow. 
T
a
n
g
C
h
i
K
e
u
n
g
Peninsula Hotels
Chinese Culinary Advisor
Chef Tang Chi Keung first joined The Peninsula Hotels in 1986 for Spring Moon's opening at The Peninsula Hong Kong. He later served as the Executive Chef for Hei Fung Terrace at The Peninsula Tokyo, which earned a Michelin star in 2008 and 2009 as one of only six Chinese restaurants in Tokyo to receive this distinction. He subsequently went on to other Peninsula properties, including LiLi at The Peninsula Paris, and Yi Long Court at The Peninsula Shanghai, which was awarded two Michelin stars in 2017 and 2018 under his leadership – a significant recognition in the culinary world.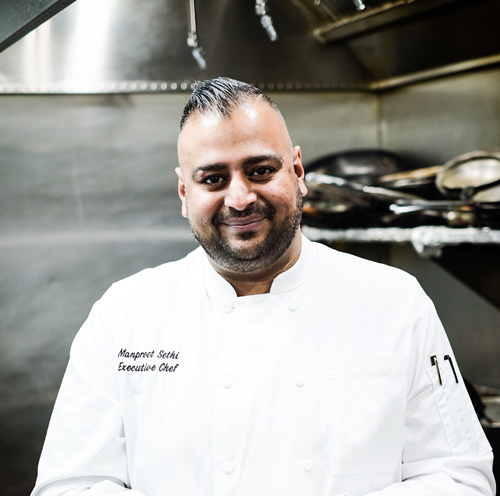 Host Chef

M
a
n
p
r
e
e
t
S
e
t
h
i
Paradox Hotel Vancouver
Executive Chef
Starting in Singapore with the Four Season & Hyatt, Chef Manpreet Sethi trained on traditional methods of South East Asian cuisine, after which he moved to Canada to experience the North American cuisine and tap into the abundant resources available in the culinary world. Internationally and classically trained Executive Chef Manpreet Sethi, honed his culinary skills and luxury dining experience in Singapore and across Canada including Toronto, Saskatoon, Victoria & now Vancouver, leading the teams of some of the country's top hotels & restaurants to success and accolades such as winners of Great Canadian Kitchen Party, Chef meets BC Grape, and La Chaîne des Rôtisseurs.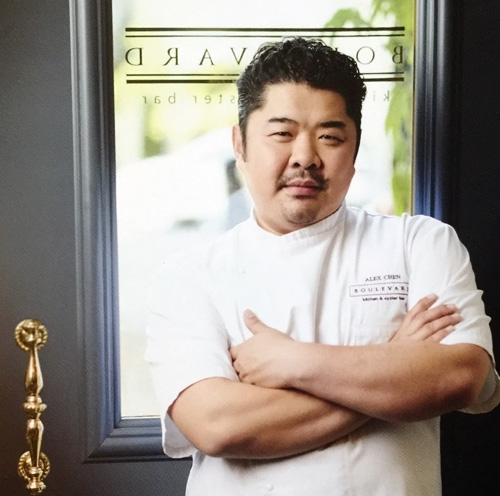 A
l
e
x
C
h
e
n
Boulevard Kitchen & Oyster Bar and Wild Blue Restaurant
Executive Chef – signature restaurants
As one of Canada's most respected chefs and mentors, Chef Alex Chen is a classically French-trained chef with a passion for exploring Chinese cuisine. He was singled out for the prestigious Chef of the Year title at the Vancouver Magazine Restaurants Awards. Additionally, he became the very first challenger to best an Iron Chef on Food Network Canada's Iron Chef Canada. Among his accomplishments, he led Boulevard, as the Executive Chef, to the World's 50 Best Discovery list in 2019 and became the chef and judge on Food Network Canada's cooking competition series, Wall of Chefs, which premiered in 2020. Now, he helms the kitchen at Whistler's most exciting new restaurant Wild Blue.
P
a
r
t
n
e
r
s
h
i
p
CRAIG STOWE
President
604.612.9784
Craig@LuxuryAllianceGroup.com
P
a
r
t
n
e
r
s
h
i
p
|
M
e
d
i
a
RAE KUNG
Managing Director
236.868.0998
Rae@ChineseRestaurantAwards.com
Created by the Chinese Restaurant Award in 2013, Chinese Master Chefs program's core goal is to honor culinary masters who have achieved success in their own rights, along with keeping culinary traditions and blazing a trail for many aspiring young Chefs in the culinary industry.
In 2013, eight Vancouver Chinese Master Chefs were recognized for their award-records from the Chinese Restaurant Awards. In 2014, the Chinese Restaurant Awards expanded internationally and invited five award-winning Chinese Chefs from Hong Kong, Guangzhou and Shanghai to Vancouver to present their individual Chinese signature dishes while recognizing their international achievement at the Awards' dinner gala that was held at the Four Seasons Hotel Vancouver.
Designed to promote a borderless vision of culinary collaboration, Chinese Restaurant Awards' signature DINING by the Awards is a fascinating series of events for foodies to indulge in creative Chinese cuisine, as well as a meaningful challenge for participating Chefs in designing authentic recipes and utilizing cooking techniques unique for this top-notch culinary experience. Using seasonal ingredients of choice under innovative themes, Chefs will re-imagine and celebrate their culinary influences.

Be the part of this gastronomic experience that Chinese Restaurant Awards is committed to bringing to food aficionados.

+ EVENT ARCHIVES +
2022 & 2019 presented by the acclaimed Gryphon Development

DINING by the Awards 2022 NEW WAVE 1.0 & 2.0 >> LEARN MORE
DINING by the Awards 2019 | five stellar dining experiences, featured 14 Vancouver culinary masters and talents >> LEARN MORE
 EXCLUSIVE MIXOLOGY EXPERIENCE AT RECEPTION