Metro Vancouver's Best of the Best – Hired Belly
By Tim Pawsey
We went to the HSBC Chinese Restaurant Awards this
week. It was quite the spiffy affair, held in the main theatre at
Richmond's River Rock Casino. And we loved being able to hop on the Canada Line to be whisked from downtown in under 25 min. Once you're at Bridgeport Station it's an easy walk across a skyway to the casino.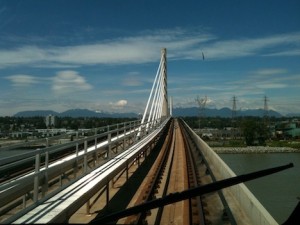 No surprise that the awards are held in Richmond, widely regarded as the vortex of Chinese dining in Greater Vancouver—if not in North America. In fact, there was no shortage of accolades trotted out from observers at home and abroad praising Richmond's prowess.
Working through the sheer volume of winners requires some effort. The
voting starts with an online survey where consumers nominate their
favourite restaurants. That results in the Diners' Choice Awards, concluded at the end of 2010. And they represent a pretty good nucleus of the better Chinese restaurants in the region.
For the more authoritative Critics' Awards, a team
of journalists, chefs and others well versed in the Lower Mainland's
vibrant Chinese dining scene tasted some 500 entries over five months to
specifically identify the best chefs and the dishes they produce.
In the last couple of years, CRA has focused on specific ingredients to determine the categories where merit is due. As awards judging chair Stephen Wong explained
to me, when Chinese diners discuss just where to go for a meal the
conversation often revolves around who does the best scallop, chicken or
geoduck dish—as opposed to the broader appeal of the restaurant itself.
The only real challenge: just like some voluminous restaurant menus,
it takes time to determine exactly just who the most worthy winners
really are.