Discovering Unique Flavours with Premium Tea Pairing
Sommeliers and chefs have been pairing wines with dishes for ages. However, our palates and understanding of foods has become more sophisticated over the last decades. While tea has been served with main courses in the East for millennia, the art of tea pairing is still emerging in the West. As much as good cuisine complements a good wine and wine enhances the flavours of your dish, teas do the same, if not more.
As part of the 2022 DINING for the Feast of Fortune's Gift of Fortune fundraising campaign for the new Providence Research Institute connected to the new St. Paul's Hospital at Jim Pattison Medical Centre, Chinese Restaurant Awards is proud to partner with Hong Kong's Lam Kie Yuen Tea Co., Ltd to present a premium tea gift set, which includes the opulent Monkey Picked Tieguanyin oolong tea and the exquisite Supreme White Peony white tea. Founded in 1955, Lam Kie Yuen has created a solid reputation by roasting their own Tieguanyin oolong tea from the beginning, and by sourcing the highest quality tea to improve Hong Kong's notable tea culture.
Supreme White Peony and Monkey Picked Tieguanyin premium tea gift set
Curated by Lam Kie Yuen Tea Co. Ltd.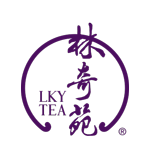 CAD 38 per set.
20% of the proceeds will go to the new Providence Research Institute connected to the new St. Paul's Hospital at Jim Pattison Medical Centre.
Pick up starts Thursday, January 20, 2022.
Pick up address: Aroma Tea House
8059 Granville St, Vancouver, BC V6P 4Z5
11am to 5pm. Monday to Saturday.
A Sensory Experience that Enhances Every Aspect of a Meal
The Gift of Fortune premium tea gift set is curated by the Lam Kie Yuen family's second generation tea master Eliza Lam, who is visionary in premium tea pairing. She describes tea pairing as a sensory experience that investigates the dynamic between the scents and flavours found in teas and food. To enhance any gourmet experience, tea can be used before a meal, in between courses as a palate cleanser, and after a meal as a digestive.
To those who are already familiar with wine pairing, they can expect a bigger range of flavours with tea pairing, as well as health benefits specific to certain kinds of tea. For example, white tea has more benefits than most would expect. Besides its subtle and delicate flavour, it contains more antioxidant than oolong tea because white tea is either sun-dried or uses indoor-drying, which requires less processing than oolong tea, so that more of its natural elements can be preserved.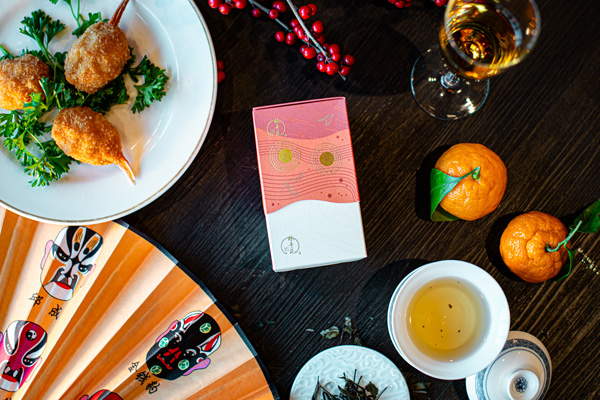 Unique features of the Supreme White Peony
Supreme White Peony 40g
Aroma: warm, nutty
Palate: sweet, soybeans
Purpose: refreshing and cleansing
Specifically chosen for the 2022 Gift of Fortune gift set, the Supreme White Peony has a uniquely sweet aroma and a smooth and gentle taste, which pairs well with appetizers, salad, and even deep fried dishes because this tea can strike a balance with the level of grease in deep fried foods. For Chinese dishes, pairing the Supreme White Peony with Cantonese steamed fish, stirred-fried scallop with broccoli, or shrimp-paste stuffed crab claws will be ideal. Alternatively, the Supreme White Peony can also be made as a cold brew tea that pairs well with a crispy roasted chicken. Making cold brew tea is as easy as a breeze. Use 10g of tea for every 1L of water. Add the water on top of the tea making sure that the leaves are fully soaked. Leave in fridge overnight. Enjoy and adjust the amount of tea to preference.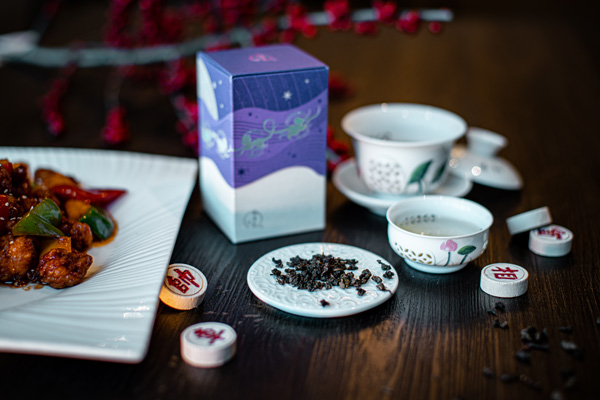 Pairing Exquisite Oolong Tea with Chinese and French Cuisines
Monkey Picked TieGuanYin 75g
Aroma: roasted autumn
Palate: rich, bittersweet
Purpose: energizing and awakening
Tea's distinct aroma plays an important role in the impression of their flavours and how it should be paired with food. The other selection for the Gift of Fortune premium tea gift set is the Monkey Picked TieGuanYin, whose name points to its rarity. As a top-tier TieGuanYin oolong tea, its plant grows between cliffs and rocks, and cultivators must be hanged from a rock with a rope to gather its leaves, which mimics monkeys climbing cliffs.
Lam Kie Yuen Tea is known for roasting the Monkey Picked TieGuanYin to bring out its delicately refined aroma. With a sweet and calming aroma and a somewhat bitter aftertaste, this tea is excellent for inducing a sense of serenity and refreshment. This tea can be used as a digestive after dinner because of its stronger and distinct flavour. Eliza Lam advises steak, beef, any strong-flavoured dishes, or heavily seasoned foods for tea pairing. While sauce is commonly used to flavour Chinese and French dishes, this exquisite oolong tea complements both of these cuisines. The Monkey Picked TieGuanYin tea can undoubtedly enhance the gourmet experience to the next level, whether it be sweet and sour pork, Chinese hotpot served with mixed dipping sauce, Coq au Vin, or Beef Bourguignon.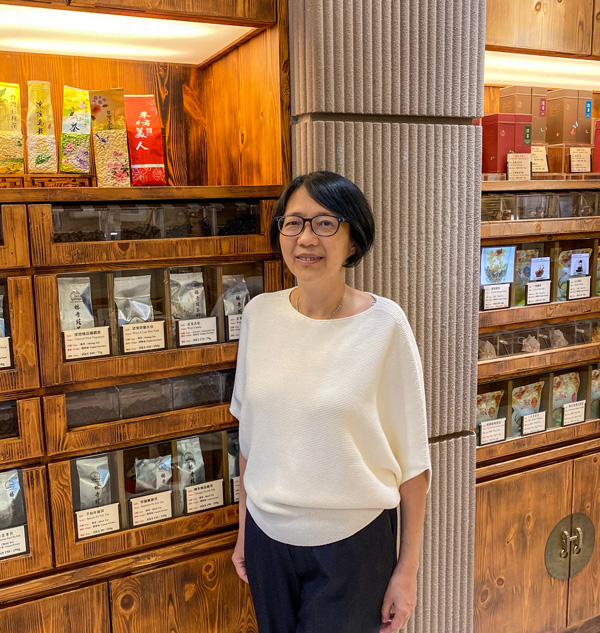 "Tea pairing offers a plethora of opportunities for gourmet aficionados to explore. Discovering the distinctive features of different kinds of tea can also be an exciting journey. The idea of tea pairing is to attain balance and discover a match that complements both the dish and the tea. Give tea a try if you're searching for an innovative way to impress your guests at your next dinner party; you won't be disappointed."
– Eliza Lam, tea master and second generation of Lam Kie Yuen Tea Co. Ltd.