Let the Judging Begin. The 12th Annual Chinese Restaurants Awards Season Kicks Off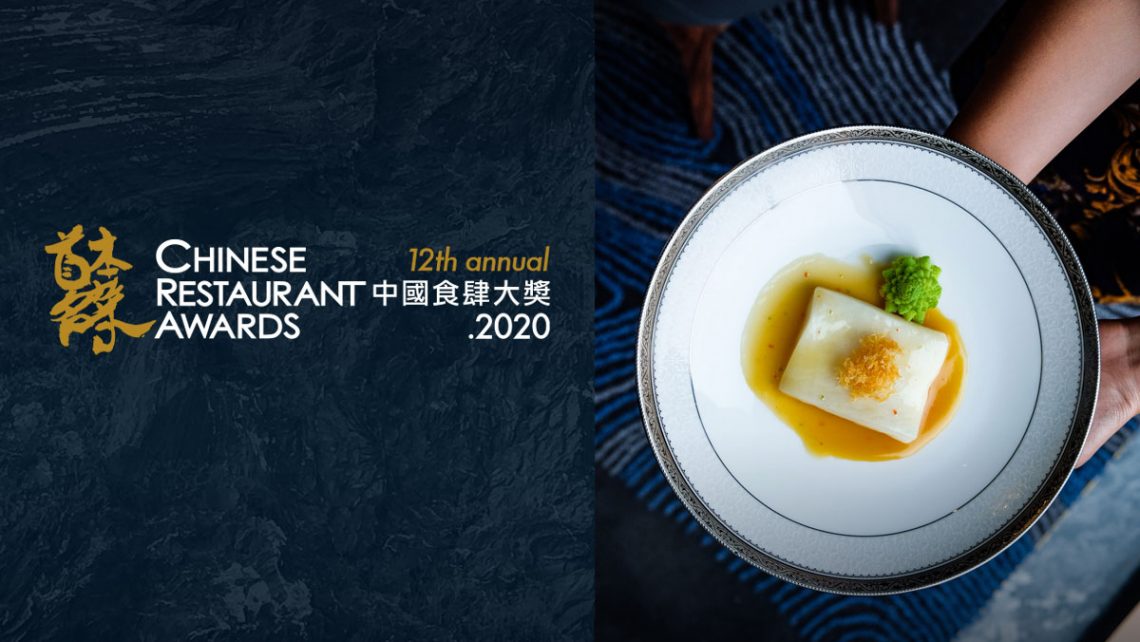 Let the Judging Begin
12th Annual Chinese Restaurants Awards Season Kicks Off
Vancouver, March 2, 2020 – "You think this is the best? I think that is the best!" As much as Vancouverites care deeply about food, furthering this conversation and translating it into delicious adventures have been Chinese Restaurant Awards' missions for twelve consecutive years. While Vancouver is well-known for having the best Chinese and Taiwanese cuisine in North America, the consistency, variety, and innovations over the years have made it an ever-interesting journey to search for the best of Chinese food in Metro Vancouver. Before the Critics' Choice Awards unveils the Signature Dishes of the year, the dining public can get a head start on judging for the best of the best in the upcoming Diners' Choice Awards.
Critics' Choice Returns with Brand New Signature Dishes
The highly-anticipated Critics' Choice Signature Dish Awards, presented by Canola Eat Well, is back with a blast. The 12th annual Chinese Restaurant Awards Critics' Choice judging panel this year includes Alexandra Gill, acclaimed food columnist from Globe and Mail, Brendon Matthews and Lee Man, two founding judges, as well as William Ho, Fairchild TV and radio host and well-known foodie in the local Chinese community. With a mission to search for ten brand new Signature Dishes that best represents Metro Vancouver's Chinese and Taiwanese cuisine, they have begun their secret tasting journey since September, 2019. Winners will be announced at the Chinese Restaurant Awards ceremony at the Vancouver Club on Wednesday, May 20th.
Diners' Choice Awards nomination begins. Vote to win prizes.
Beside the long-standing and well-established restaurants that have been staples in the Vancouver Chinese dining scene, there has been a significant rise in the number of newcomers; from big international chains, hotpot restaurants, and popular bubble tea brands, to smaller establishments that presents their own authentic, hometown flavours with love and joy, the evolving culinary landscape of Metro Vancouver does encompass all the variety of Chinese and Taiwanese cuisine. Presented by Airland Canada (a renowned mattress and bedding brand from Hong Kong), the 12th annual Diners' Choice Awards invites foodies from all across Metro Vancouver to nominate, explore, and vote in 22 exciting categories that creates a comprehensive and up-to-date dining guide to the trending Chinese and Taiwanese restaurants in Metro Vancouver.
Online nomination dates: Monday, March 2nd to Sunday, March 8th
Online and WeChat voting dates: Monday, March 9th to Sunday, May 3rd (New Date!)
Awards announcement: Monday, May 4th.(New Date!)
Online nomination and voting: www.chineserestaurantawards.com/diners-choice-awards/
WeChat voting: Scan QR Code on Awards' webpage to access the voitng app partnered with Fantuan Dianping.
Dedicated foodies may already have a handful of restaurants in mind for the Diners' Choice Awards 2020. After the online nomination period, diners will have four weeks to go out and explore the nominees before casting their final votes. There will also be up to 20 restaurants with the most nominations in each category to choose from. Just by voting, diners will have a chance to win amazing prizes, such as an Airland mattress, a round-trip economy flight ticket from Vancouver to New York, to explore the vibrant food world of the Big Apple, as well as dining certificates at this year's Best New Restaurant winner. For more prize details, follow the Awards' Instagram @ChineseRestaurantAwards or the WeChat voting app, in collaboration with Fantuan Dianping.
Setting the Trend with New Categories
To better keep up with the growing trends in Chinese and Taiwanese cuisine, Diners' Choice Awards is excited to announce four brand new categories: Best Sichuan Spicy Grill Fish, Best Steamed/Baked BBQ Pork Bun, Best Lamb Skewer, and Best Brown Sugar Milk. These quintessential favourites don't just represent the diversity in flavours and cooking methods in regional Chinese cuisine found in Metro Vancouver's ever-expanding food scene; they are also buzz-worthy and much adored by local diners and influencers. In terms of combining a variety of cooking methods, such as marinating, grilling, and stewing, the Sichuan Spicy Grill Fish exemplifies traditional Sichuan Chongqing cuisine and the modern hotpot concept. While some people may remember BBQ Pork Bun as the must-have dim sum item since childhood, others may recall an upbeat Cantonese pop song of the same name. Whether it is steamed or baked, BBQ Pork Bun is, indeed, an iconic Cantonese dish that combines the sweet and smokey flavour of Cantonese barbecue with the velvety soft texture of the bun.
When it comes to exotic flavours, the Lamb Skewer is one of the best candidates. Originated as a Xinjiang street food staple, its popularity has proliferated to major cities in China, in which Beijing and Shanghai now have their own versions of the Lamb Skewer. An aficionado would understand that the secret to the best Lamb Skewer isn't just about the marinate; grilling them with charcoal to perfection is the key. Last but not least in the new categories is the buzz-worthy Brown Sugar Pearl Milk. While Taiwanese bubble tea has conquered almost every major cities around the world, Brown Sugar Pearl Milk is a great contender to continue the mission. Vancouverirtes' affection for Brown Sugar Pearl Milk is shown by the number of international specialty chains that have landed in the past year, as well as local shops' venture in creating their own versions. Magic happens when sizzling-hot caramelized brown sugar is poured into fresh milk and reinvents the taste of bubble tea.
Diners' Choice Awards Winners will be invited to the 12th annual Chinese Restaurant Awards ceremony at the Vancouver Club on Wednesday, May 20th.
Sponsors & Partners: Canola Eat Well, The Vancouver Club, Shangri-La Hotel Vancouver (Official Hotel), Ocean Wise, Underwater Harvesters Association, Luxury Alliance Group, Think x Blink Communications Ltd., Aqualina co., Singtao Daily, Pure Luxury Magazine, A Bite of Vancouver, City365.com, Pacific Institute of Culinary Arts and Vancouver Community College.
About Chinese Restaurant Awards Founded in 2008, Chinese Restaurant Awards is the longest running Chinese culinary awards event in the world. The Awards are rooted in two challenging yet humble goals; raise public awareness to quality Chinese cuisine throughout Vancouver's lower mainland and create a platform for cross-cultural culinary exchange, with a deeper understanding of Chinese culinary influence. The team behind the Chinese Restaurant Awards consist of food, media and marketing professionals who are Chinese food enthusiasts, with a passion for promoting regional Chinese cuisine in North America. Over the years, the team has achieved many milestones through several culinary events and campaigns such as the Chinese Master Chefs Gold Medal Dinner in 2014, East Meets West : Paris x Vancouver 2016, DINING by the Awards 2019, Chinese Restaurant Awards Scholarship and the highly popular social influential culinary tourism campaign #Taste city series in Hong Kong, Shanghai, Hangzhou, Suzhou and Taipei from 2017 to 2019.
Facebook @ChineseRestaurantAwards Instagram @ChineseRestaurantAwards Twitter @CRADiningGuide
Media contact: Rae Kung
www.ChineseRestaurantAwards.com #Awards2020