Chinese Restaurant Awards honours four new Game Changers for their courage in the face of adversity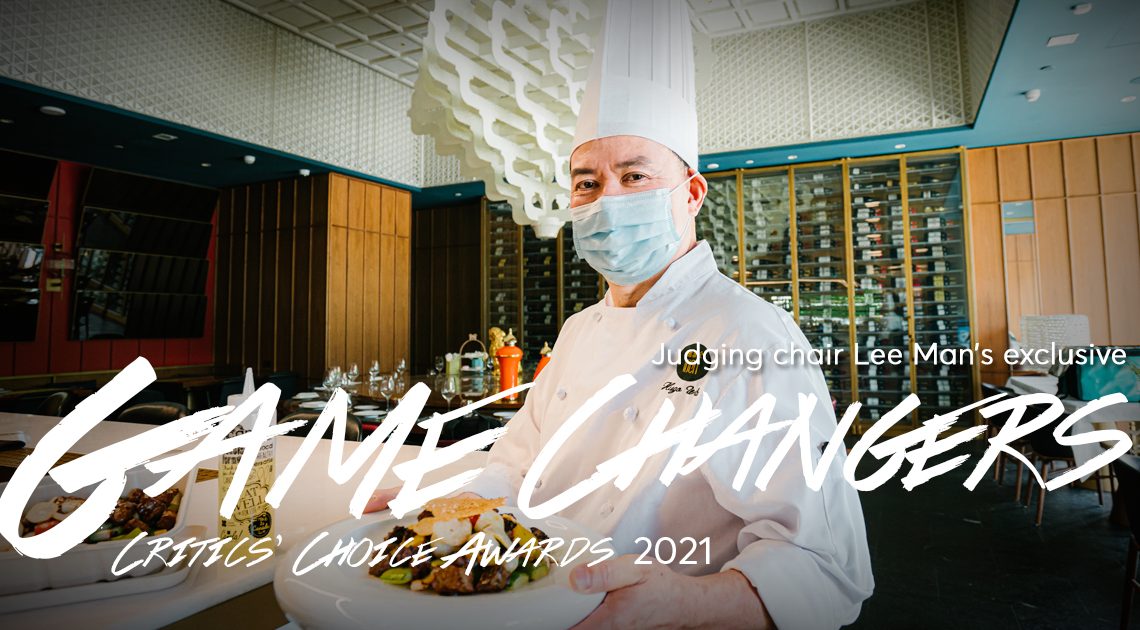 Chinese Restaurant Awards honours four new Game Changers
for their courage in the face of adversity
Bracing through adversity, a handful of Vancouver Chinese restaurants have courageously started their businesses during the pandemic and managed to flourish. As part of Chinese Restaurant Awards' continuous effort to support the restaurant industry, 2021 Critics' Choice Awards judging chair Lee Man has exclusively chosen four outstanding Game Changers for their unique offerings and gallant vision. Exclusively supported by Canola Eat Well, the Critics' Choice Awards Game Changers are Chinese Restaurants Awards' mid-year awards to honour these restaurants' culinary excellence and great perseverance, as well as to officially kick off the season for 2021 Critics' Choice Awards.
Striving Against the Currents
"During the past year, restaurants had to grapple with not just how to conduct business during the pandemic, but "why". Why trying? Why the struggle? For our Game Changer restaurants, it is because they each have something unique to say. They have become more of themselves, pouring their souls into their food to show love and hospitality in a very personal way. Their resolve have strengthened, their visions have become clearer – and their hearts, somehow, have become more determined. I am genuinely grateful for each of these special places," said Lee Man. Newcomers have always been under Chinese Restaurant Awards' radar. Through careful observation and secret tasting, the winners of Critics' Choice Awards Game Changer that Lee Man has chosen are:
– Chef's Choice Chinese Cuisine (955 W Broadway, Vancouver)
– iDen and Quan Ju De (808 Cambie St, Vancouver)
– Old Bird (3950 Main St, Vancouver)
– Uncle's Snack Shop (8180 Westminster Hwy, Richmond)
Read Lee Man's comments of the four award-winning Game Changers at this LINK
Breaking through waves of challenges
The level of hard work and persistence required to operate a success restaurant during such trying times is no miracle. Driven by passion and executed with talent, these four award-winning Game Changers represent the fiercest contenders in Vancouver's highly competitive culinary scene. During this pandemic, whether it be government restrictions or economic uncertainties, restaurants have to constantly face new challenges, similar to a roller coaster ride. That's why the need for Game Changers has, in fact, become very essential, to show that there is always light at the end of a tunnel.
Even for new restaurants with an experienced team, they may merely be a new name on the block; the pandemic has minimized the opportunities for restaurants to interact and build relationships with diners, so the only way to do so is by creating memorable dishes that exceeds any expectations, and let the food speaks for itself. Chef's Choice Chinese Cuisine's Chef Pang, a winner of Game Changer, stated in a video interview, "There isn't really an adversity that cannot be overcome." With over fifty years of experience, Chef Pang has been through economic depression in his early career, as well as times of political uprising and social unrest in 1960's Hong Kong. As he strives to handle all situations with a calm demeanour, he is able to ride the waves till today.

Much Anticipated Award Ceremony Coming Soon
The four winners of Critics' Choice Awards Game Changer will be invited to receive this unique recognition at the 2021 Chinese Restaurant Awards ceremony, which will be announced in the fall. With hopes of gathering restrictions being lifted in the near future, Chinese Restaurants Awards look forward to demonstrate continuous support and celebrate the restaurant industry in the much anticipated grand finale award ceremony.
2021 partners: Canola Eat Well, Hong Kong Economic and Trade Office(HKETOs), Geoduck from Canada, Ocean Wise®, and Great Bear Scallops.
– END –
About Chinese Restaurant Awards Founded in 2008, Chinese Restaurant Awards is the longest running Chinese culinary awards event in the world. The Awards are rooted in two challenging yet humble goals; raise public awareness to quality Chinese cuisine throughout Vancouver's lower mainland and create a platform for cross-cultural culinary exchange, with a deeper understanding of Chinese culinary influence. The team behind the Chinese Restaurant Awards consist of food, media and marketing professionals who are Chinese food enthusiasts, with a passion for promoting regional Chinese cuisine in North America. Over the years, the team has achieved many milestones through several culinary events and campaigns such as the Chinese Master Chefs Gold Medal Dinner in 2014, East Meets West: Paris x Vancouver 2016, DINING by the Awards 2019, Chinese Restaurant Awards Scholarship and the highly popular social influential culinary tourism campaign #Taste city series in Hong Kong, Shanghai, Hangzhou, Suzhou and Taipei from 2017 to 2019.
Facebook @ChineseRestaurantAwards Instagram @ChineseRestaurantAwards Twitter @CRADiningGuide
Media contact: Rae Kung rae@ChineseRestaurantAwards.com
www.ChineseRestaurantAwards.com #Awards2021