Best mango desserts in Vancouver – VancityBuzz.com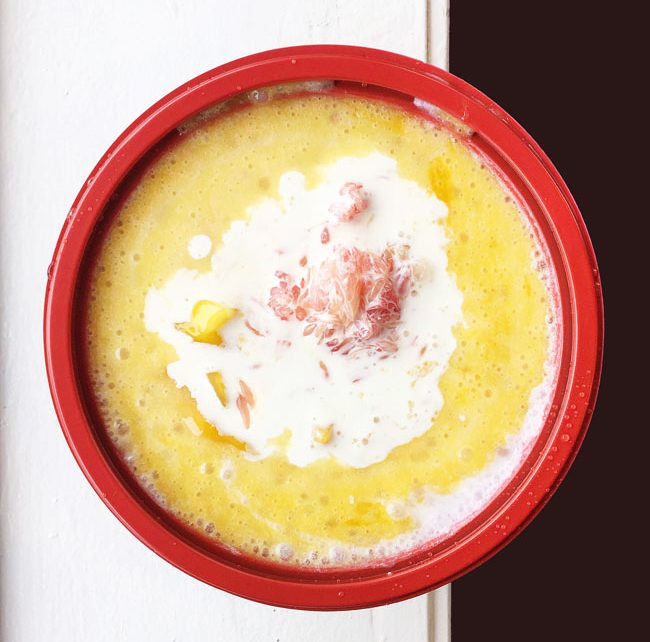 Sometimes the simplest things in life satisfy us the most. Take for instance a perfectly ripe mango. This naturally sweet fruit is not only a delectable treat to nosh on but it also has the power to transport us to sunnier climes. While mangoes are best eaten in the summer, they can be enjoyed year round and in many forms, thanks to a plethora of eateries in the city incorporating the fleshy, stoned fruit ingredient into their dessert line-up.
When it comes to where to find the best mango desserts in Vancouver, we turned to local foodie Areta Wong, the woman behind the Vancouver-based food blog Foodgressing (and the food-centric Instagram account by the same name) to curate her list of her picks for where to find the tastiest mango desserts in the city, and what makes them delicious.
We asked Wong what makes for a great mango dessert. Wong explains:
A great mango dessert is juicy, fragrant, sweet, and sends me on a tropical escape.
We also asked Wong what the most unusual and/or unique mango dessert she'd ever eaten in Vancouver was. She tells us:
I really enjoyed Bai Bua Thai Cuisine's version of the popular Thai dessert – Mango Sticky Rice. The dessert was certainly scrumptious, but what impressed me the most was the attention to detail given to its presentation. A perfect combination of taste, beauty, and style.
The best mango desserts in Vancouver
Selected by Areta Wong of Foodgressing.

"Undoubtedly, when you hear the name 'Mango Yummy' you think of all the mango-licious goodies you can eat. That is the case at Mango Yummy, a dessert shop across from Richmond Centre on No. 3 Road in Richmond. Mango Yummy is the Diner's Choice winner of the 2016 Chinese Restaurant Awards for Best Mango Sago with Pomelo/Grapefruit. Made with mango, grapefruit, sago, coconut milk, cream, and sugar, this dessert will leave you feeling refreshed and satisfied."
Address: 6564 No.3 Road, Richmond
Phone: 604-276-9966
Twitter: @mangoyummy_