Want fantastic Chinese food in North America? Head to Vancouver – The Washington Post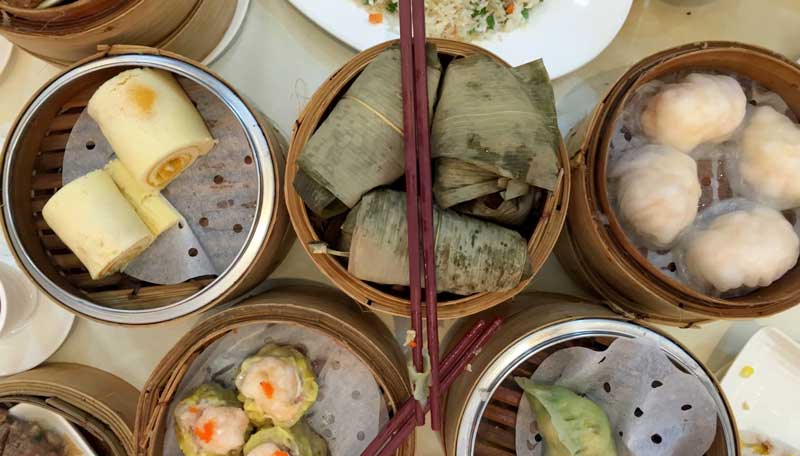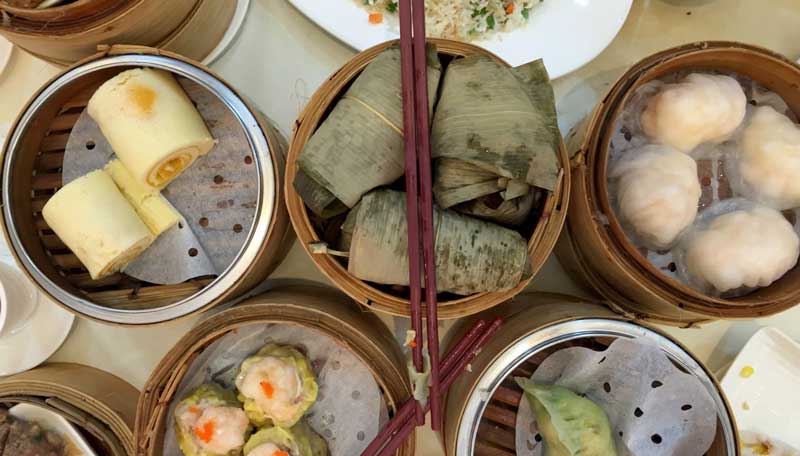 By Eagranie Yuh | Read Original
It doesn't take long for visitors to Vancouver to notice there are a lot of Chinese people here. According to the latest census, nearly 1 in 5 people in Greater Vancouver identifies as ethnic Chinese. The city's Chinese population includes people originally from Hong Kong, mainland China and Taiwan, and ranges from new transplants to families that have been in Canada for generations. This diversity is reflected in Vancouver's Chinese food, which blends traditional cuisine with the city's influence — and which has a reputation for being some of the world's best.
Yet, despite being Chinese Canadian and a born-and-raised Vancouverite, I didn't really understand these nuances until I spent a week eating with Lee Man. A local food writer and judge for the Chinese Restaurant Awards, Man led me on a culinary adventure in my own back yard.
On a quiet Monday morning, I slide into a booth across from Man at New Town Bakery in Chinatown. Vancouver's Chinatown was established in the 19th century by Chinese men — largely from the southern part of China's Guandong province — who built the country's railroads. Exclusionist policies restricted Chinese immigration until the mid-20th century, but things didn't ramp up until the late '60s. That's when looser immigration laws coincided with the Cultural Revolution and prompted many to flee Hong Kong, including Man's and my parents. While Chinatown was no longer the de facto place to live, it remained the nexus of the Chinese community.
As Man examines the menu, I watch a middle-aged woman lower her wizened companion into an orange vinyl chair. Beside us, a gray-haired Chinese man smiles as a server deposits a plate of soy-glazed rice noodles, a bamboo steamer of dim sum and a white porcelain mug in front of him.
"Do you want chicken feet?" Man asks. I shake my head, and he orders in Cantonese. Soon, we're enjoying minced beef accented with tangerine peel and wrapped in rice noodles, as well as a bowl of congee redolent with beef. A classic Cantonese breakfast, congee is, well, rice gruel. "When you watch old Chinese TV shows, there's this idea that when people get married, they'll have rice together or congee together. Through thick and thin," Man says.
Next, he removes the paper liner from one of New Town's famous steamed buns, cleaving the fluffy softball to reveal a heart of pork, ham, bamboo shoots and a golden yolk of salted duck egg. Finally, we share an apple tart, a flaky pillow filled with stewed fruit. Man hasn't seen either of these items in Asia; they are particular to Vancouver.
Today, New Town is one of the last restaurants of its kind, its name an ironic reminder of the gap between the Chinatown I remember — vibrant, cheerful, chaotic — and its struggle today to remain relevant to a large Chinese diaspora spread across the city. Man points to the decade leading up to the repatriation of Hong Kong to China in 1997. "That's when Chinatown started losing its hold."
Confident cuisine
On a clear day, the view from Vancouver's Waterfront Station is Instagram fodder: craggy mountains and glittering ocean framed by mechanical orange giraffes at the nearby port. Just 30 minutes away on the Canada Line, the suburb of Richmond offers an entirely different view.
Formerly a smear of farmland, Richmond was transformed into a concrete metropolis in the '90s as an influx of affluent Hong Kongers arrived. According to Man, this wave of immigration — which included chefs trained in Cantonese cuisine — brought a new kind of confidence and different expectations of food from what Chinatown offered.
Richmond is like Hong Kong lite, and in both locales, the shopping mall features prominently. At Aberdeen Center, the mainly Cantonese clientele seems unperturbed by the curious mixture of Western chains such as the Body Shop (and unexpectedly, an in-mall Mercedes dealership) with Asian shops selling ginseng and jade.
I resist the pull of Daiso, the Japanese dollar store, and head to the top-floor food court, which serves delectables including congee, dumplings, Malaysian laksa and Japanese tonkatsu. Bubble Waffle is especially popular for its namesake dessert — a sheet of ovoid bubbles with crisp shells and chewy centers, served warm from the waffle iron. But no bubble waffles for me today; I need to save my appetite.
My next stop is Hoitong Chinese Seafood Restaurant, a 10-minute walk down clogged roads lined with strip malls.
Finally I spot the sign — blocky yellow letters on a red background — at the entrance to a parking lot and scan the perimeter until I find the restaurant itself, nestled between an alley and a bakery. All its blinds are shut.
Inside is a nondescript room with just seven tables, which slowly fills with the murmur of Cantonese, angular and guttural, and the occasional melodic tones of one Mandarin-speaking table. "In Hong Kong, there's a whole tradition of private dining rooms. They're like underground restaurants," Man says. "The idea here is that it's home cooking but elevated, refined to the nth degree."
Our first dish is a surprise: sweet and sour pork. "Everyone has the idea that it's some cheesy North American dish, and it's not," Man says. "It's a difficult dish to do well." The deep-fried meat is springy and not the least bit greasy, with tangy pineapple and barely cooked bell peppers that are still crisp and herbaceous, all of it in a loose sauce that's more sour than sweet.
Next we have salt-baked chicken with burnished skin, and fried milk that's a cross between an egg-white omelet and custard. But it's a vegetable dish that creates an indelible taste memory for me: parcels of tofu skin wrapped around slivered mushrooms, wood ear fungus and carrots, with baby bok choy cooked to perfect sweetness.
While the dishes themselves are straight out of Hong Kong, there is a Vancouverness to the meal. The chicken is fully cooked, whereas in Hong Kong, it would be slightly bloody at the bone; the majority of the ingredients come from local suppliers. High-quality ingredients are integral to Cantonese cuisine, which is sometimes maligned as bland. "Restrained" might be a more favorable description. "Cantonese people want the thing to taste like the thing," Man says.
In contrast, he says, the most recent wave of immigrants to Vancouver — Mandarin-speaking people from mainland China — prefer sweeter, saltier and sharper flavors. But that's not the only difference, which is evident at Peninsula Seafood Restaurant in Vancouver's Oakridge Center, a mall that counts Michael Kors, Coach and Tiffany & Co. among its tenants.
On the restaurant's back wall, a poker tournament plays out on an oversized television screen while chandeliers quiver in hyperactive air conditioning. The lunch menu includes dim sum standards such as har gow (shrimp dumplings) and shaomai (pork dumplings), but also dumplings with black truffle paste, fresh geoduck and sashimi.
"Mainland Chinese food is going through an exuberant phase right now. It's about being very visible with wealth," Man says. Peninsula is one of several restaurants catering to the highly affluent — some might say ultrawealthy — mainland Chinese market, but according to Man, many stumbled. For example, in China, frozen seafood is considered luxurious. That's not so in fresh-obsessed Vancouver.
"When people come to Vancouver, they want Vancouver Chinese food," he says. "Mainlanders might want their meal inflected with familiar flavors, but they don't want a wholesale facsimile of what they can get in China."
Vancouver's voice
Our final destination is in a part of town best known for deli sandwiches and hospital scrubs. From the bustle of West Broadway, I pass through the lobby of a medical office building to a glassy atrium, where gold script on black granite marks the entrance to Dynasty Seafood Restaurant.
I have a single request: typhoon shelter crab, also known as spicy garlic crab. Shortly after we order, our server approaches with a gray tub containing a wriggling, upside-down Dungeness crab, freshly plucked from the restaurant's live seafood tanks. Man nods in approval.
We start with deep-fried spareribs marinated in fermented tofu, which play beautifully against spears of house-pickled turnips and carrots. But it isn't long before a troupe of servers arrives with clean plates, extra napkins and crab crackers — and the crab, which has been deep-fried, sectioned and piled atop a bed of sticky rice speckled with Chinese sausage, dried shrimp, egg and Serrano chili peppers. Crab can be a lot of work, but this is worth it, each bite singing with sweetness.
Finally, we tackle our remaining dish: Buddha's Feast, a mixture of mushrooms, wood ear fungus, cabbage and tofu. Traditionally, the dish is stewy and braised, but at Dynasty it's kissed by a wok, vibrant and lively. "Buddha's Feast is usually really cooked out, but in Vancouver, the integrity of vegetables is a big deal," Man says.
As servers pack up our leftovers, the hum of Chinese, Mandarin and English ratchets up a notch. The mixed clientele is united by their appreciation of a Hong Kong-inflected menu that incorporates cues from cuisines beyond Cantonese, and that highlights the restaurant's meticulous sourcing of seasonal ingredients.
Over the years, each wave of immigration has deepened the city's rich ecosystem of Chinese food, and while our tour has focused primarily on Cantonese, there are other Chinese cuisines to try, like Sichuan, Shanghainese and even Uyghur.
The places we've explored aren't just Chinese restaurants — they are Chinese restaurants in Vancouver, blending traditional techniques and dishes with the influence of the city, its ingredients and its customs. The result is the distinct voice of Vancouver Chinese food that isn't seen elsewhere. And the best part? There's plenty to explore.
Eagranie Yuh is the author of "The Chocolate Tasting Kit" and blogs at thewelltemperedchocolatier.com.