TasteHKG, a Culinary Odyssey Fit for a Social Media Ambassador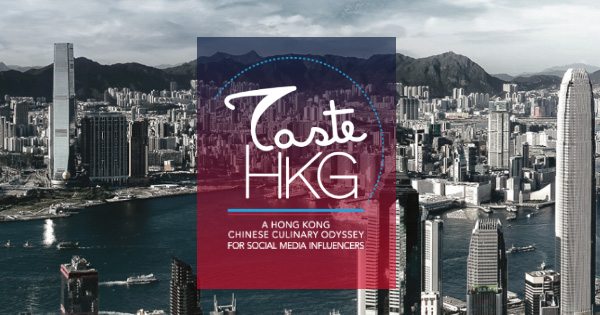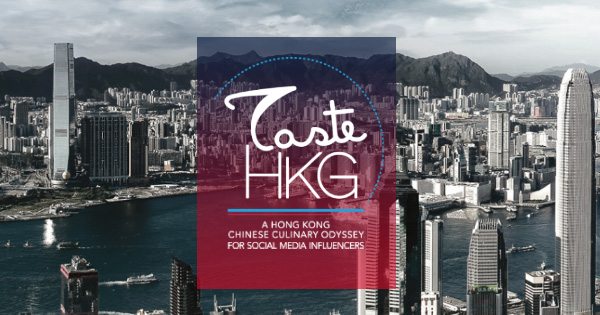 For Immediate Release
Enter to win the Chinese culinary trip of a lifetime to Hong Kong!
For high resolution promotion images of the program, please contact rae@chineserestaurantawards.com
The organizers of the Chinese Restaurant Awards are taking culinary experiences to a whole new level with TasteHKG #TasteHKG. Co-presented with the Hong Kong Tourism Board (HKTB), TasteHKG is the first contest that offers Canadian social media influencers the rare opportunity to meet the new visionaries of Chinese cuisine outside of Canada, and to discover Hong Kong through a five-day trip with exclusive insider tastings and tours.
For nine years, the Awards have connected diners to the Chinese culinary industry with its authoritative dining guide and innovative events. TasteHKG is the Awards' latest inspirational campaign, combining Chinese culinary excellence with overseas excursions. The goal is to find an ambassador who is an avid cultural explorer with a passion for discovering the nuances of regional Chinese cuisine and Hong Kong's latest dining trends. The winner will share his or her experience online, connecting all the food and travel enthusiasts in Canada with a unique gastronomic odyssey.
The prizes for TasteHKG, valued at approximately CAD 8,000, include:

Exclusive Tastings, Meet-and-Greets, a Dim-Sum Workshop and Foodie Tours Arranged by the Hong Kong Tourism Board
The TasteHKG winner will meet some of the finest award-winning Chinese chefs in Hong Kong, such as MasterChef Canada judge Alvin Leung from the three-Michelin-starred Bo Innovation: X-Treme Chinese Cuisine and Chinese Master Chef Mok Kit Keung from the two-Michelin-starred Shang Palace at the Kowloon Shangri-La. He or she will have tastings at Michelin-starred restaurants and HKTB's The Best of the Best Culinary Award-winning restaurants.
The winner will also learn how to make dim sum in a workshop and have the opportunity to roam through the pulsing streets of Hong Kong by both day and night to savor the top causal eats raved about by locals.
Vancouver to Hong Kong Round-Trip Business Class Flight
Celebrating the inaugural of its first North American route on 30 June 2017, Hong Kong Airlines is granting a special sponsorship to TasteHKG: A round-trip direct flight for the ambassador from Vancouver to Hong Kong in Business Class. He or she can relax in the 180-degree lie-flat seats cabin and enjoy sumptuous meals and other premium services. It is the ultimate carefree ride to start the epicurean voyage.*
Five-Star Accommodations
The winner will indulge in comfort for four nights at the five-star Kerry Hotel Hong Kong of the Shangri-La Group. Officially opening in second quarter 2017, the Kerry Hotel is the perfect waterfront urban resort in which to unwind after a full day of exploration.
Transportation Expenses
The Awards' organizers will provide CAD$200 in cash for transportation expenses.
Social media influencers can now apply for the role of ambassador by submitting a video (max. 2 mins) that features their review of a winner of a Chinese Restaurant Award or an outstanding Chinese restaurant in Canada. The contestants must demonstrate a passion for Chinese cuisine and the unique culinary experience in Hong Kong. They must have an active blog/column and have over 20,000 total followers in multiple social media accounts or over 10,000 followers in one Facebook or Instagram account. To apply, please visit www.ChineseRestaurantAwards.com/TasteHKG
*If a winner from outside of B.C. is selected, the Awards' organizers will also arrange a connecting flight to Vancouver.
Important dates for TasteHKG #TasteHKG:
Friday, Feb 24, 2017
Video & application submission deadline
Monday, Feb 27, 2017 to Friday, Mar 3, 2017
Public voting online
Up to twelve contestants will be selected to compete for the ambassador role.
The result will be posted immediately after the voting ends.
Tuesday, Mar 7, 2017
The winner will be invited to attend the 2017 Chinese Restaurant Awards Ceremony in Vancouver and receive the prizes from the Awards and the campaign's partners.
Jul 10-14, 2017 (Tentatively)
Five-day culinary trip to Hong Kong.
#TasteHKG
Chinese Restaurant Awards : Facebook – Instagram
Hong Kong Tourism Board : #discoverhongkong Facebook – Instagram
Hong Kong Airlines : #hkairlines Facebook – Instagram
Kerry Hotel Hong Kong : #kerryhotelhk Facebook – Twitter
Special thanks to the campaign's supporting organization Hong Kong Tourism Board, sponsors: Hong Kong Airlines and Kerry Hotel Hong Kong, and the participating Hong Kong restaurants.
-end-
Media contact: Rae Kung rae@ChineseRestaurantAwards.com